Fraud Free 23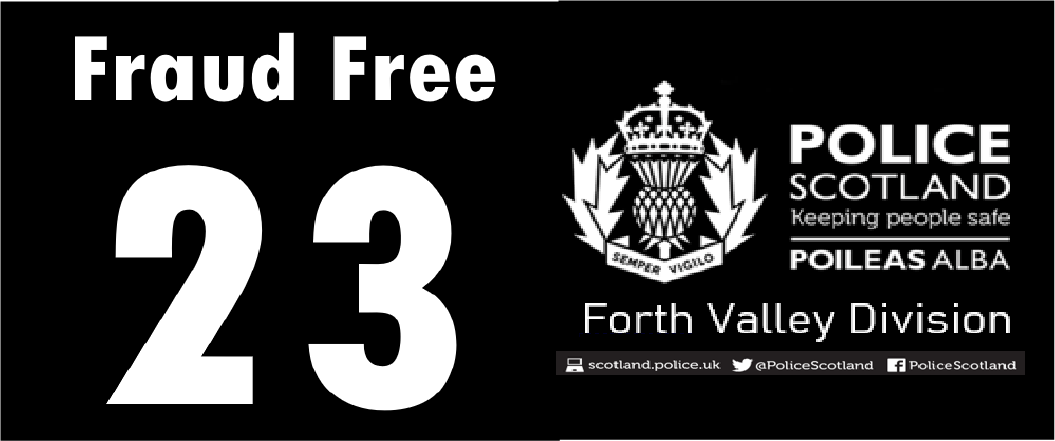 What could you do to be Fraud Free?
Finish the call! - Politely end the call. Fraudsters can look like they are phoning, emailing or messaging from the Bank, Police, Companies or someone you know.
Remember! - Banks and Police will never ask you to transfer or withdraw money from an account. They will not ask you to pay fines online or assist with an investigation by transferring money or sending cash.
Establish! - a phone number yourself. Don't phone any numbers they give you. If it's a message claiming to be from someone you know requesting money, phone them to confirm it is genuine.
Emails! - Emails and social media messages can be faked. Don't reply or click on any links. If it's claiming to be from someone you know, bank or other organisation find an email address yourself and confirm it's genuine.
For more information search 'Fraud' at www.scotland.police.uk.
Let's have a Fraud Free 23!
Fraud Show Dates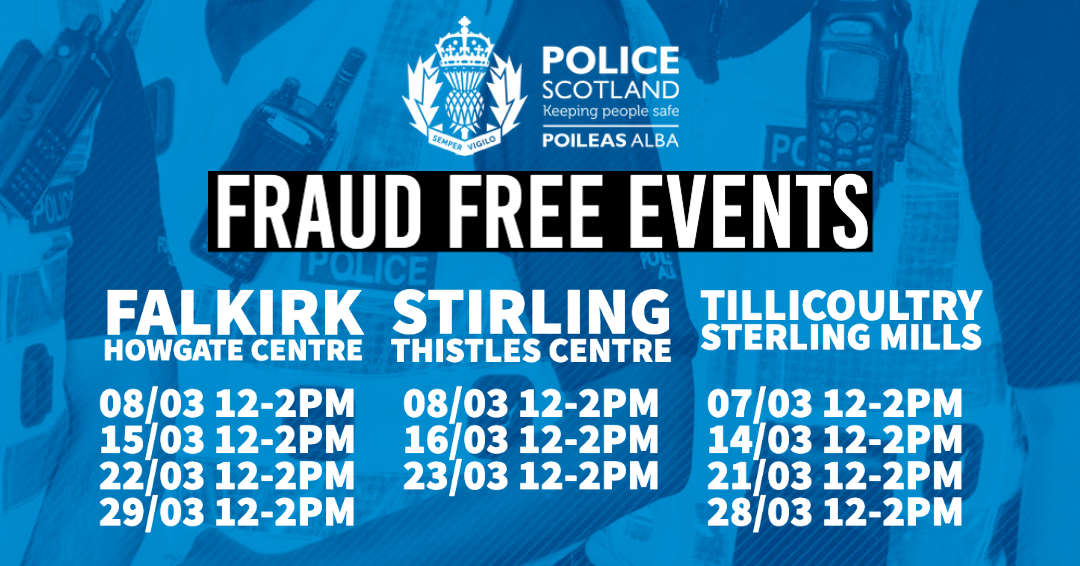 Podcast

Fraud, Scam & Personal Safety Advice