Go Strong for Strathcarron!

Go Strong for Strathcarron! Complete 6,000 press ups between 1st July – 1st Sep on your own or in a team & help them raise funds to install a specialist hoist within their In-Patient Unit.
Strathcarron Hospice have been providing specialist end of life care for more than 40 years, with love, care and respect for every patient in their care.
Always striving to improve their services and embrace modern technology, the Hospice want to install specialist patient hoists within each of their individual bedrooms in their In-Patient Unit. The cleverly concealed hoist will ensure that any of their immobile patients can be moved and re-positioned with minimal discomfort for them and with complete ease for staff. Each hoist will cost £6,000 to purchase and install - this is where you can help.
Will you Go Strong for Strathcarron this Summer?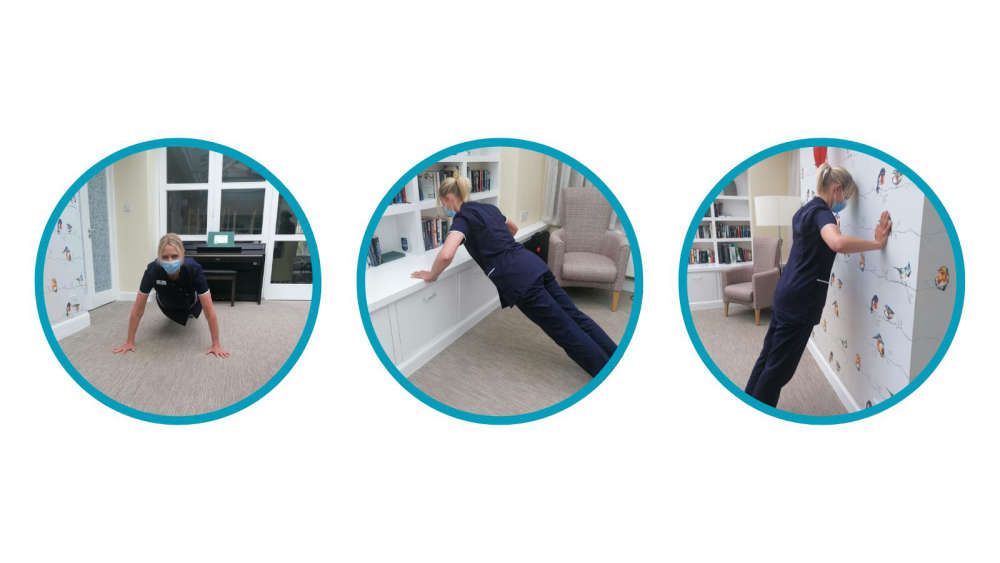 Sign up and challenge yourself to do 6,000 press ups between 1 July - 1 September and help them raise £6,000. Challenge yourself or as part of a team to share the target amongst you.
You'll receive a Hospice t-shirt and fundraising page as part of your registration, all we ask is that you share this fundraising page with your friends, family and colleagues and ask them to sponsor your efforts as you join the team of #HoistHeroes

How will you complete your Challenge?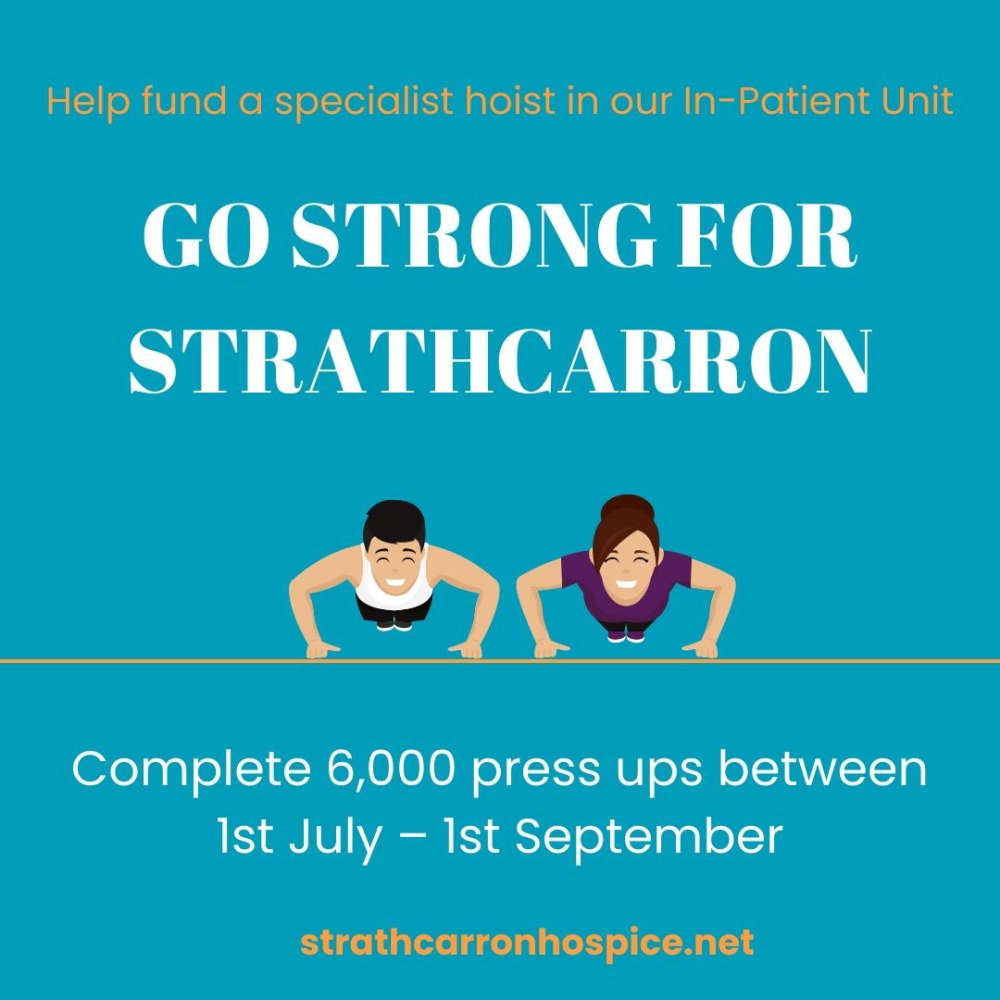 You can modify your push-ups to suit your fitness level and make them more challenging as you get stronger. Below is Robyn theLead Occupational Therapist demonstrating just a couple of options as to how you can complete this challenge safely with no equipment and to suit your abilities.
If you have any questions, please contact the Fundraising Team on 01324 826 222 or fundraising@strathcarronhospice.net
Thank You and Good Luck!