Breakfast

Alan & Shaz at Breakfast with Bruce Taxis is on every weekday from 6am on 103.1 Central FM.
You have the chance to win £500 on the Money Minute!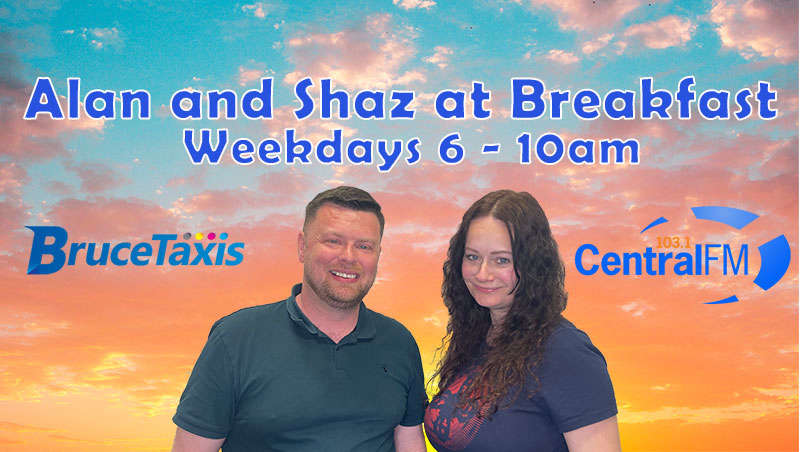 Strathcarron Hospice Cycling Challenge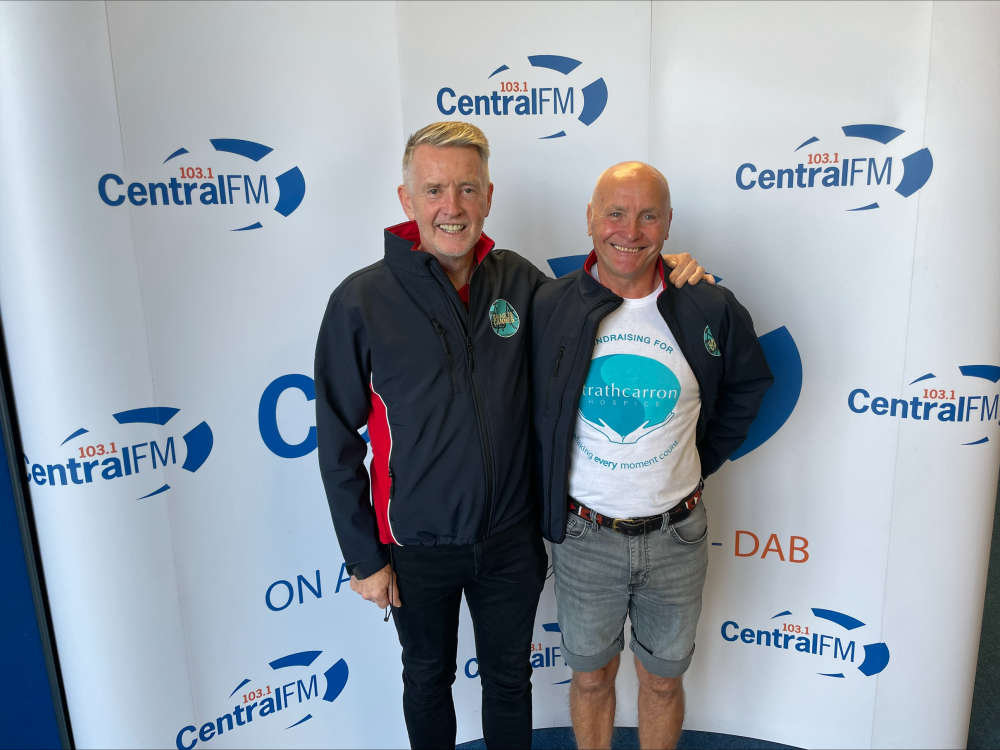 Alan and Shaz were delighted to welcome Dr Brian Williamson and Bobby Morton to the Breakfast Show. Together with their friend Norrie Bairner, the boys are doing an amazing 1000 mile charity cycle from Calais to Cannes beginning this weekend. They are raising money for five different charities including Strathcarron Hospice.
Listen to what the guys had to say about their training and preparation below:
If you'd like to donate to the challenge, you can do so at this link:
https://www.givewheel.com/fundraising/1482/calais-to-cannes/

Bloody Scotland Crime Writers Festival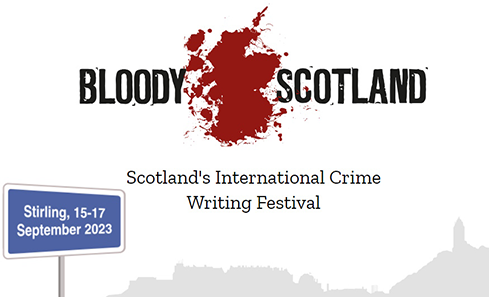 Bloody Scotland has become Scotland's leading crime writer's festival since its launch back in 2012. And was back in Stirling from the 15th to the 17th of September.
Alan and Shaz have been welcomed some of the authors who took part in the event. You can take a listen to them below.
CHRIS BROOKMYRE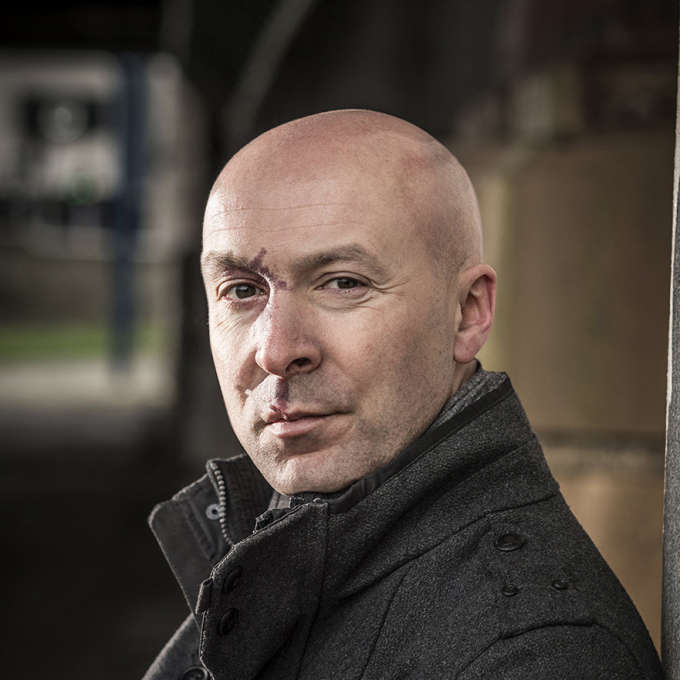 VAL MCDERMID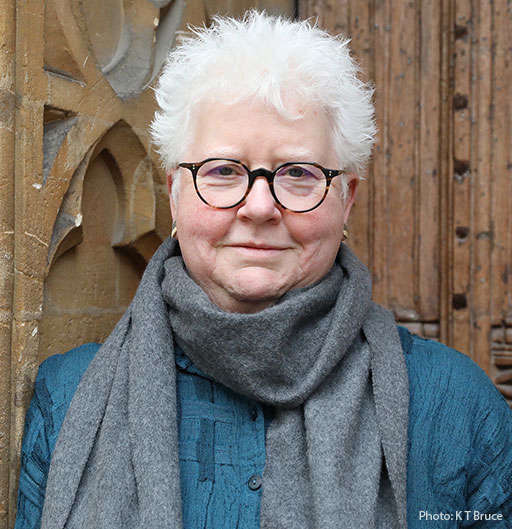 LIAM MCILVANNEY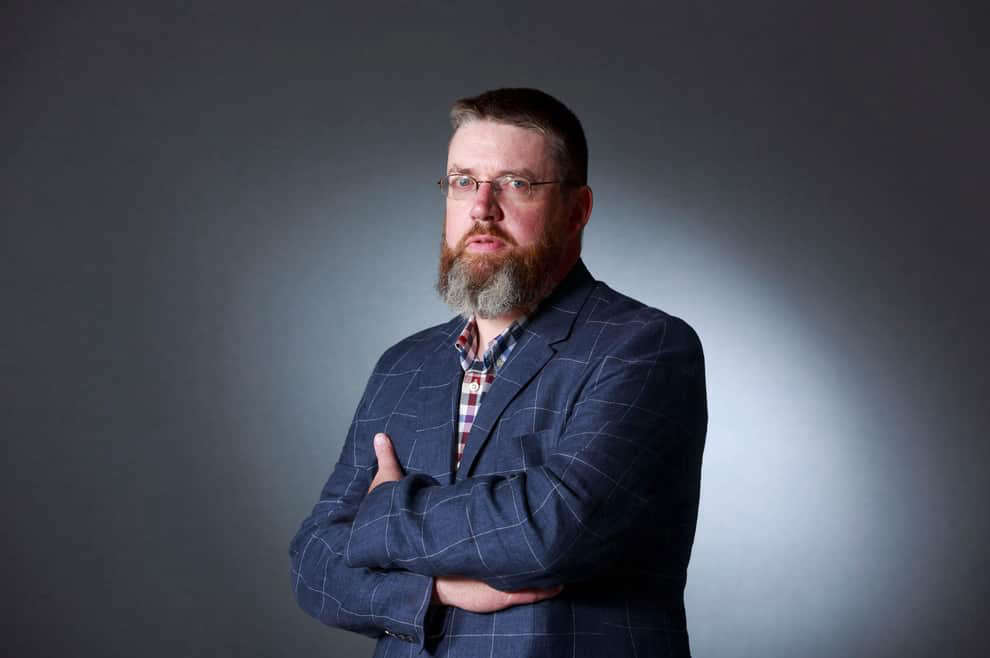 The cast of 'People Huv Tae Know!'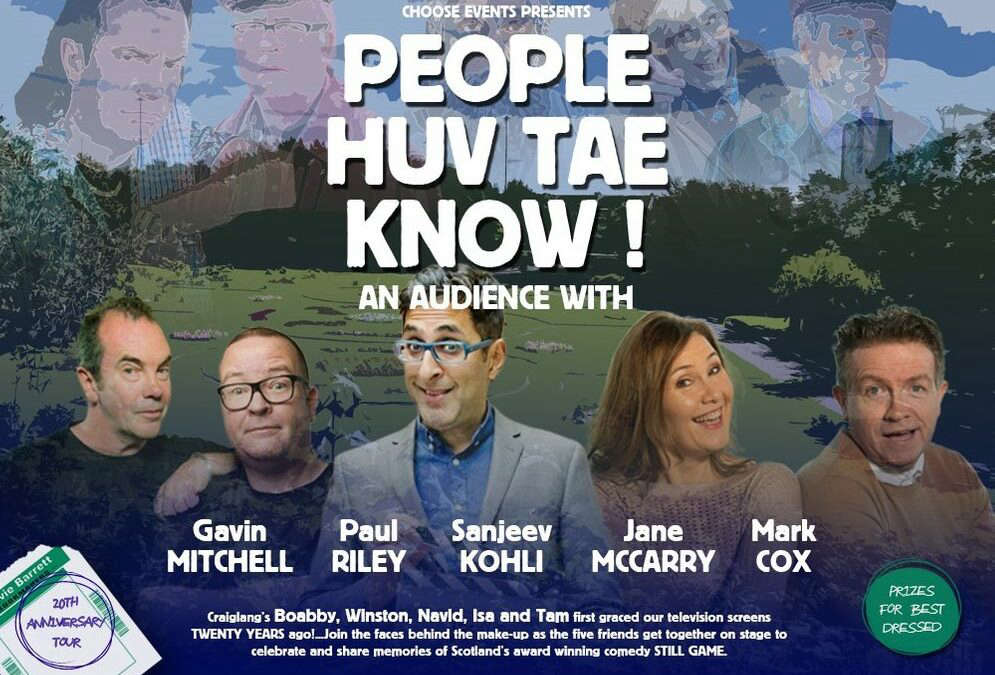 Former Still Game cast members Jayne McCarry (Isa), Mark Cox (Tam) and Gavin Mitchell (Boabby the Barman) were on the Breakfast Show looking ahead to their new show 'People Huv Tae Know!' which is at the Macrobert Arts Centre in Stirling on Friday 8th September.
Listen again to the full chat with the guys about their love and memories of Still Game, what to expect in the new show and lots more great stories!

LISTEN AGAIN TO THE FULL INTERVIEW:


Dougie Vipond with Alan & Shaz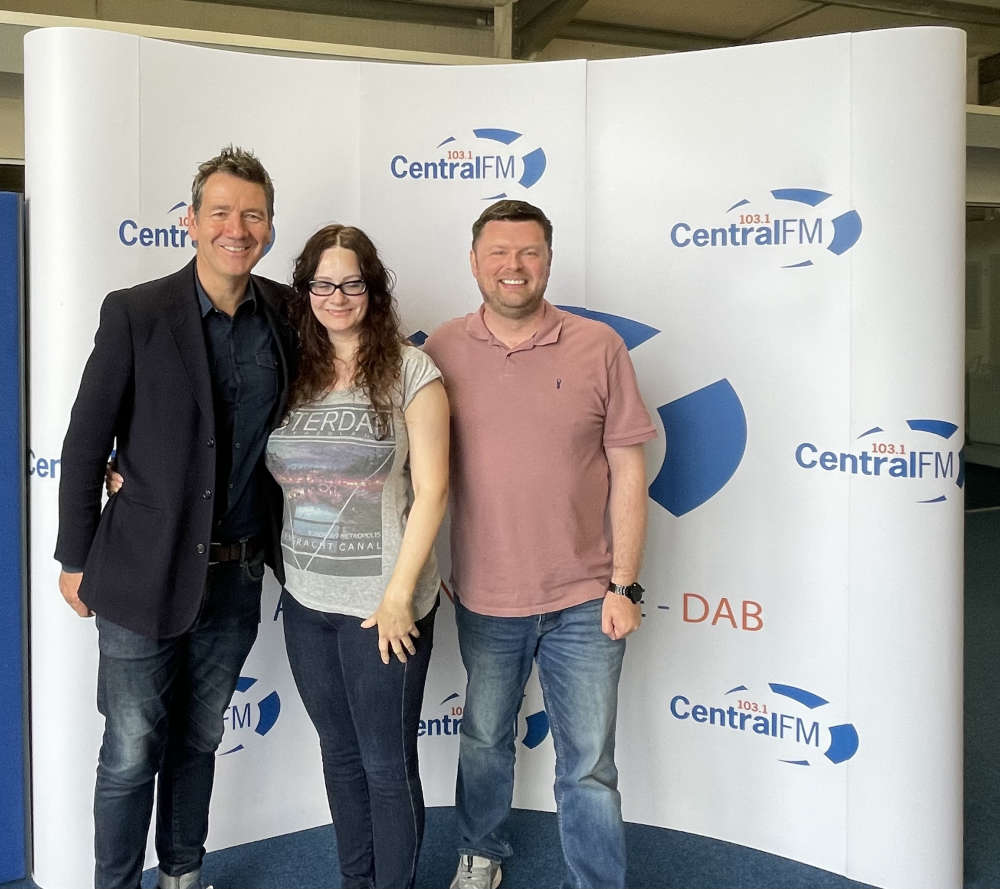 Deacon Blue legend Dougie Vipond popped in to see Alan & Shaz to chat all about his upcoming role as this year's Chieftain at this year's Bridge of Allan Highland Games. He also looks ahead to the band's 'All the Old 45's Greatest Hits tour which is coming to Scotland in October.'
He also had a go at the Money Minute!

LISTEN TO DOUGIE CHATTING WITH ALAN AND SHAZ:

The Voice 2021 Winner Craig Eddie
Falkirk lad Craig Eddie Joined Alan & Shaz on Mon 3rd July to tell them all about his new single 'Elastic Heart' and about his busy summer of gigs, including a homecoming set at Behind the Wall in Falkirk on Aug 26th.
LISTEN TO CRAIG'S CHAT WITH THE GUYS HERE:

We took some time out with Alan for a quick chat and to answer some very important questions:
Tell us five things we don't know about you?
I'm a qualified and licenced Wedding Celebrant.
My first job was in McDonald's. I've still got the skills if I ever needed to go back…
By chance, in 2017, I met basketball player Shaquille O'Neal at Disney World in Florida on my birthday! He was coming into a restaurant to record a Podcast. He was one of the nicest people I've ever met – and definitely the biggest!
I love playing the drums (just not at home…)
I once compered a show on stage at the North Pier in Blackpool. This was also the same weekend I managed to "lose" a company car. I got it back eventually…
What do you love about the Forth Valley?
There's so much history here. Where else can boast such diverse attractions from the Castle and the Wallace Monument to modern marvels like The Kelpies and the Falkirk Wheel? Not to mention the beautiful scenery and how easy it is to get to pretty much anywhere else in the country!
Tell me what I need to know?
If you ever burn yourself (and I hope you don't…), cold running water and then put cling film around it. This stops the stinging until you can get it fixed up properly.
Do you have any irrational fears?
I hate needles, which isn't ideal as you get older as you find you need them a bit more often!
What's your favourite movie?
The Shawshank Redemption. It's the most uplifting and inspiring work I've ever witnessed. I have to watch it at least once a year, just to ensure it's still the greatest – which it very much is.
Do or did you have any nicknames?
A few of my school pals call me 'Aldo'. Any other ones can't be printed on the website… 😊
Favourite Song?
Impossible question! I'd give an answer and then instantly want to change it. Depends on my mood, I guess.
Night in or night out?
Night in most definitely. Though my 21-year-old self would be horrified if he heard me saying so!
If you didn't work at Central FM what would be doing?
I've always loved driving! So, I'd probably be a lorry driver or something. Then I could still listen to the radio at work.
I love 103.1 Central FM because…?
It is a true, local radio station. We live and breathe the Forth Valley, play a better mix of songs than you'll get anywhere else, and we genuinely have a great laugh together – both on air and behind the scenes!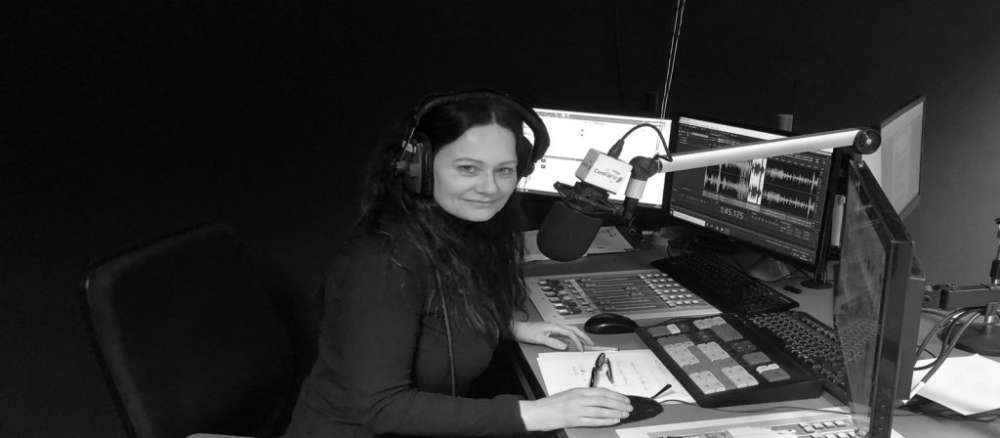 We managed to bag 5 minutes with 'Showbiz Shaz' to get some answers to these burning questions:
Tell us five things we don't know about you
I once offered to put germolene on Ian Brown (The Stone Roses) shaving cut.
I always feel ill after going on the 'teacups' at the fair.
George Clooney and I watched James Brown in concert together! … or at least he was sitting in the row behind me! Surely that counts!?!
I've only just starting watching 'Friends'
I once played the part of 'Sandy' in the musical 'Grease' but was actually 'gutted' I didn't get the part of Rizzo.
Tell me what I need to know?
If you want your egg shells to peel off really easily, add baking soda or vinegar to the water when boiling. It makes the egg whites separate easier from the shell! Go on try it, it really works!
Do you have any irrational fears?
I can't do heights! I had to be rescued from a climbing wall after I got stuck 3 feet off the ground, never again!
What's your favourite movie?
I can't possibly whittle it down to one! I laugh out loud at anything starring Melissa McCarthy and adore old films, especially anything with Doris Day and Cary Grant. I also watched 'Some Like it Hot' again recently and just fell in love with it all over again!
Do or did you have any nicknames?
Shazza and Shaz (obviously) or Showbiz … duly named because apparently I was always the least Showbiz person in the room! They have all kinda stuck!
If you didn't work at Central FM what would be doing?
Probably something in marketing which is what I studied! I honestly can't think of anything worse!