Money Minute Monday 14th March 2022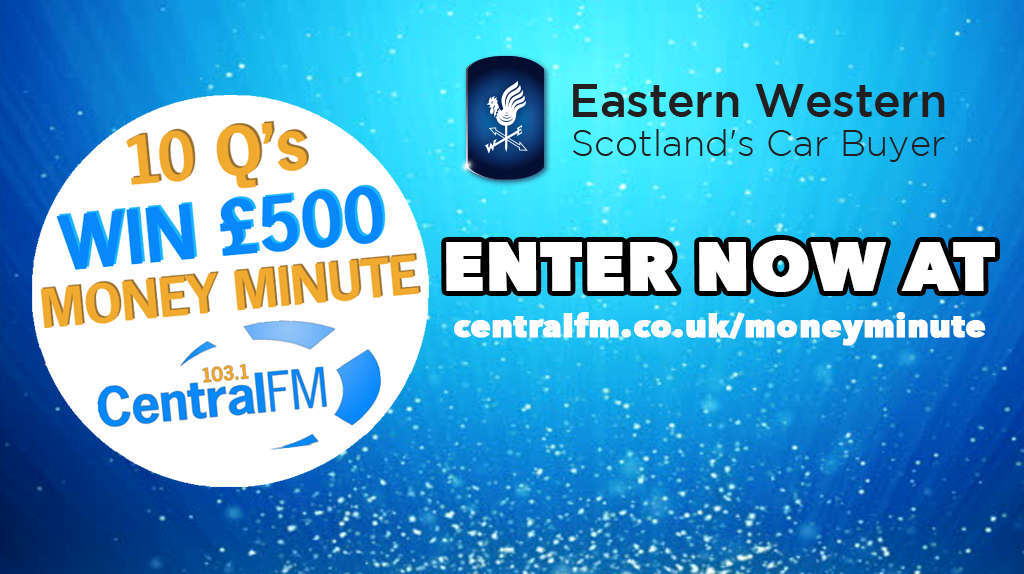 Today's contestant was Michelle Brodie from Carronshore who scored 7 out of 10!
Here is today's questions!
In a BLT sandwich, what does the 'B' stand for?

A: Bacon

What's 2 x 2 x 2?

A: 8

Which 'R' is a circular road junction?

A: Roundabout

A Falkirk singer appeared on which TV show on Saturday?

A: Starstruck

Which 's' is another word for junk email?

A: Spam

Adam Wiles is the real name of which Scottish DJ?

A: Calvin Harris

Krypton is the home planet of which superhero?

A: Superman

Which Portuguese footballer scored a Premier League Hat Trick over the weekend?

A: Ronaldo

Stoke-on-Trent is a city in which English county?

A: Staffordshire

In tennis, what's the maximum number of sets in a men's grand slam match?

A: 5

Do you have what it takes to beat the money minute? Click the link below to register for your chance to play!
https://www.centralfm.co.uk/win/moneyminute/