Money Minute - Monday 1st August 2022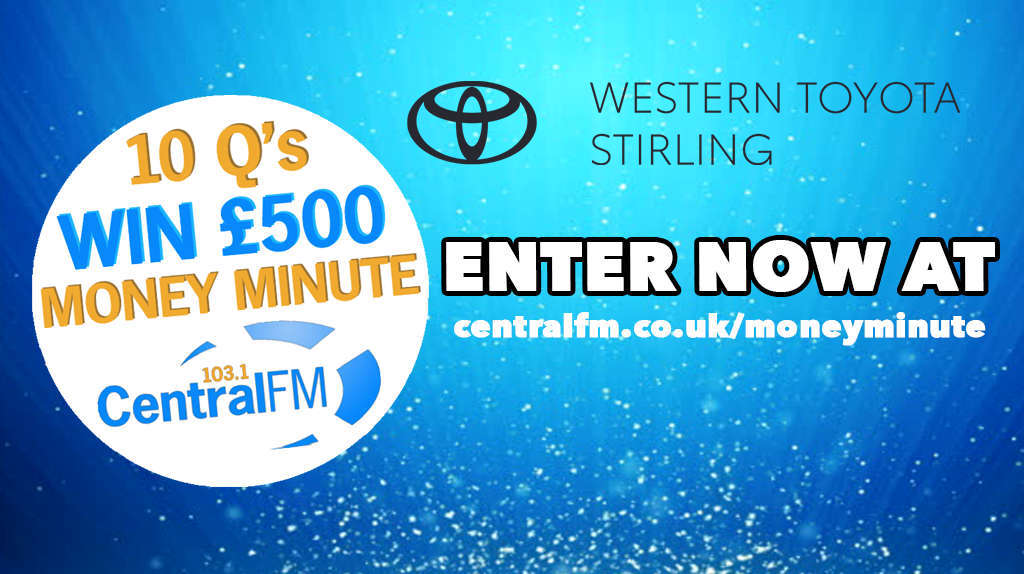 CONTESTANT:
Bridgestone and Continental both make which car essential?
A: Tyres

How many days are in August?
A: 31

Which 'Billy' is often referred to as the 'Piano Man' ?
A: Billy Joel

What is the upper age limit for a 'Young Scot Card' ?
A: 26

In which African country does the River Nile meet the sea?
A: Egypt

'Stamp duty' is a term for a tax you pay when you buy what?
A: A House / Property / Land
"Land and Buildings Transaction Tax" in Scotland

The X38 bus runs between Stirling and which other city?
A: Edinburgh

What's the name of the red character piece in Cluedo?
A: Miss Scarlett

In which country is the famous 'Maracana' stadium?
A: Brazil

What year would a '65 plate' car generally have been first registered?
A: 2015

Do you have what it takes to beat the money minute? Click the link below to register for your chance to play!
https://www.centralfm.co.uk/win/moneyminute/