Money Minute Thursday 31st March 2022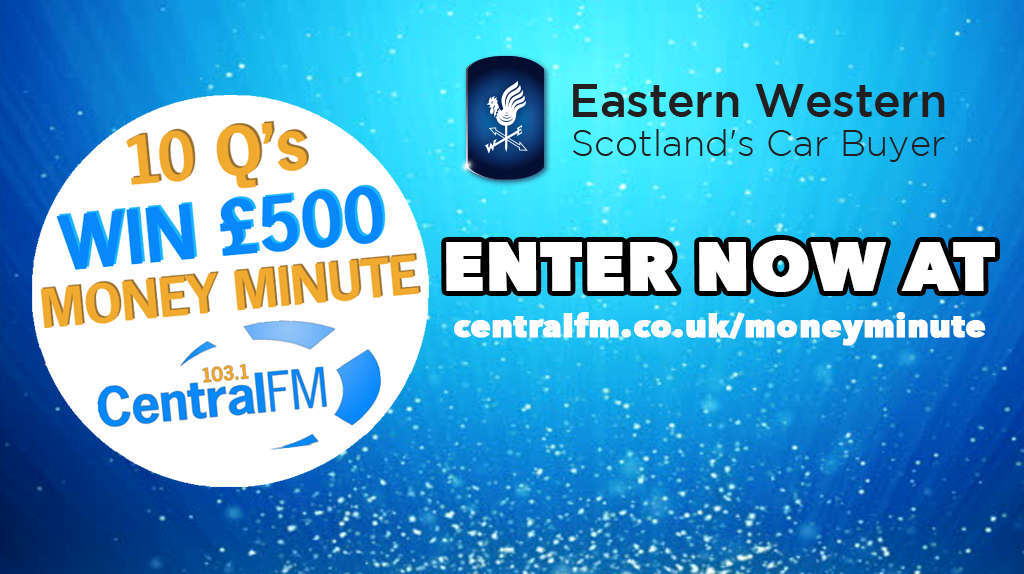 Today's contestant was Stacey Kennedy from Dunipace who scored 9 out of 10!
On the clockface, what number is directly opposite 12?

A: 6

Holby City was a spin off of which TV show?

A: Casualty

What colour are emeralds?

A: Green

What's 24 divided by 6?

A: 4

Which blood group type is sometimes known as the 'universal donor'?

A: O Negative

Which country gifted the Statue of Liberty to the USA?

A: France

Budapest lies on which long European river?

A: Danube

Which group started a run of 6 consecutive number ones with their song 'Swear It Again'?

A: Westlife

Who is the current host of 'Who Wants to be a Millionaire'?

A: Jeremy Clarkson

What's a baby kangaroo called?

A: Joey

Do you have what it takes to beat the money minute? Click the link below to register for your chance to play!
https://www.centralfm.co.uk/win/moneyminute/