Money Minute Wednesday 16th March 2022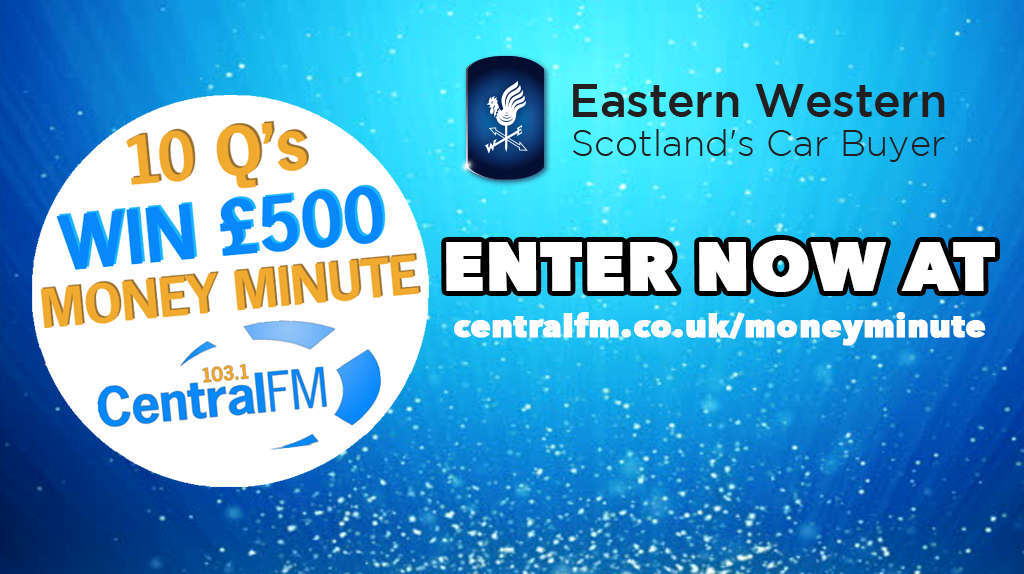 Today's contestant was Gary Lacki from Falkirk who scored 5 out of 10!
Here is today's questions!
'Bikini Bottom' is the setting for which underwater kids programme?

A: Spongebob Squarepants

'Fly half' and 'flanker' are positions played in which sport?

A: Rugby

Which mountain range forms a natural border between France & Spain?

A: The Pyrenees

In Grangemouth, do postcodes start FK1, FK3 or FK5?

A: FK3

What type of clothing is a 'glengarry' ?

A: Hat / cap

Which country was Arnold Schwarzenegger born in?

A: Austria

Who had a 2015 '50 shades' hit with 'Love Me Like You Do' ?

A: Ellie Goulding

The Happy Mondays are a band from which UK city?

A: Manchester

Who was the US President before Donald Trump?

A: Barack Obama

Which 'R' is the word to describe cold-blooded vertebrates

…

?

A: Reptiles

Do you have what it takes to beat the money minute? Click the link below to register for your chance to play!
https://www.centralfm.co.uk/win/moneyminute/