Money Minute - Wednesday 27th July 2022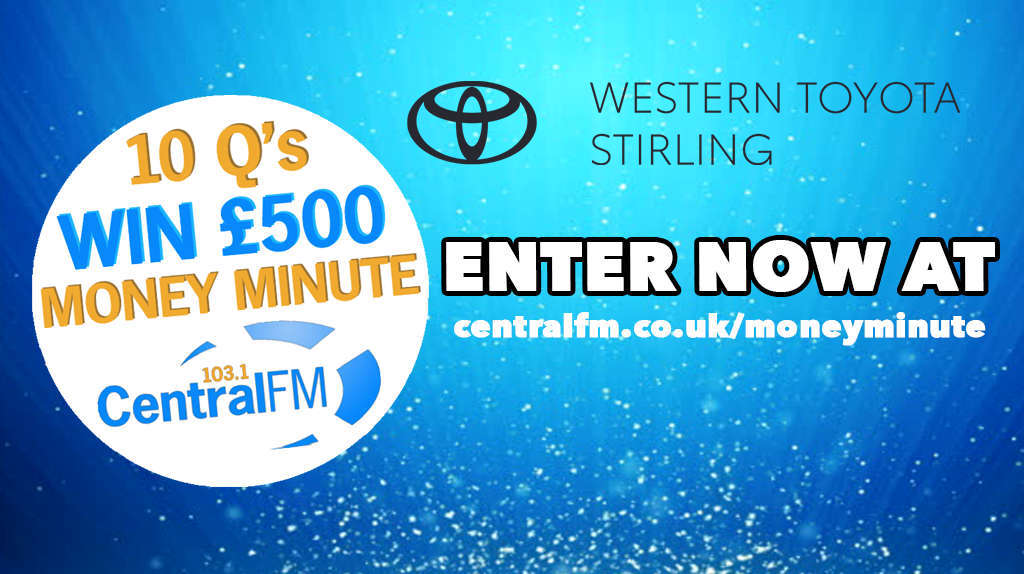 CONTESTANT: Richard Grey scored 5!
What's the standard colour of a UK post box?
A: Red

Who played 'Officer Jack' in the film Speed?
A: Keanu Reeves

Which League 2 football team are nicknamed 'The Warriors' ?
A: Stenhousemuir

Pecorino and Parmesan are types of Italian what?
A: Cheese

What's the capital of Finland?
A: Helsinki

Which 'Mont' is the highest point in Europe?
A: Mont Blanc (Alps)

The TV series Downtown Abbey is supposed to be set in which northern English county?
A: Yorkshire

Which Scottish national park is the largest in Britain?
A: Cairngorms

Which London visitor attraction is a big wheel that spans 135 metres?
A: London Eye


Strike – had a 90s dance hit with "U Sure…." WHAT?


A: Do



Do you have what it takes to beat the money minute? Click the link below to register for your chance to play!
https://www.centralfm.co.uk/win/moneyminute/