Money Minute Wednesday 9th March 2022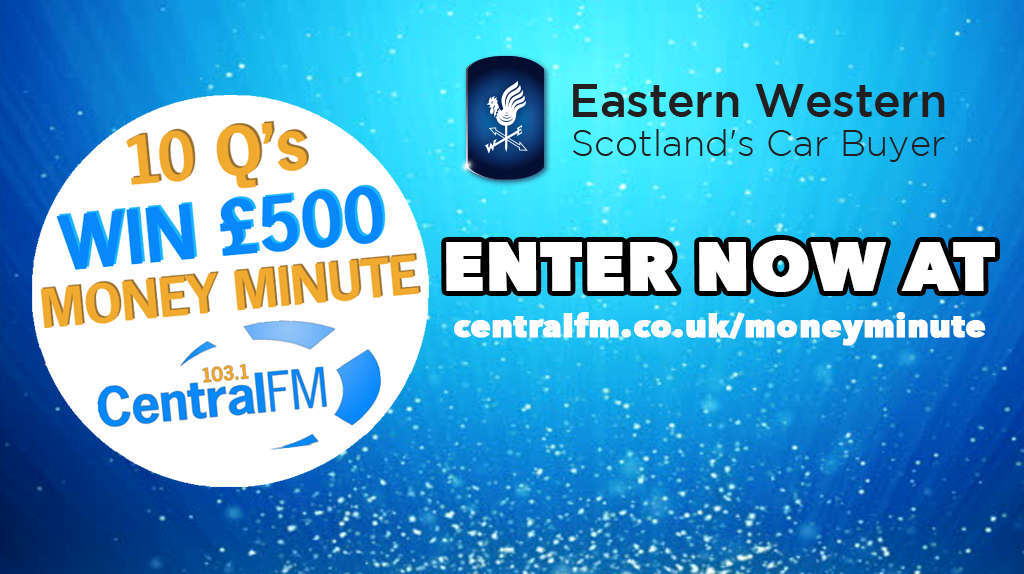 Today's contestant was Wendy Murray from Alloa who scored 5 out of 10!
Here is today's questions!
What is the fictional city that Batman calls home?

A: Gotham City

In someone's name, what do the letters 'JR' represent?

A: Junior

Which city is furthest south: Leeds or Leicester?

A: Leicester

Stenhousemuir and Stirling Albion both played last night, who scored the most goals?

A: Stirling

Which characters were known as "heroes in a half shell" ?

A: Teenage Mutant Ninja Turtles

Which 'Line of Duty' actor is currently starring in STV thriller 'Our House'?

A: Martin Compston

What is the largest of the Canary Islands?

A: Tenerife

'Pyrite' is the scientific name for what type of 'gold' ?

A: Fool's Gold

Today's high temp is 10 degrees Celsius. But is that 50, 60 or 70 degrees Fahrenheit?

A: 50

A 'polygraph' is another name for what kind of detector?

A: Lie Detector

Do you have what it takes to beat the money minute? Click the link below to register for your chance to play!
https://www.centralfm.co.uk/win/moneyminute/