The Central FM Awards - Neighbour of the year award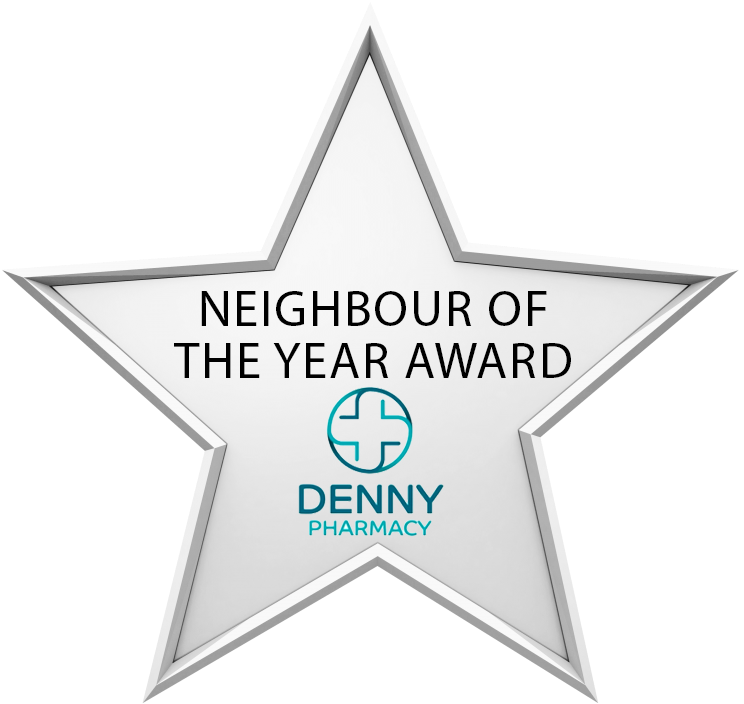 AND THE WINNERS ARE.... Donna and Stephen Wheatley!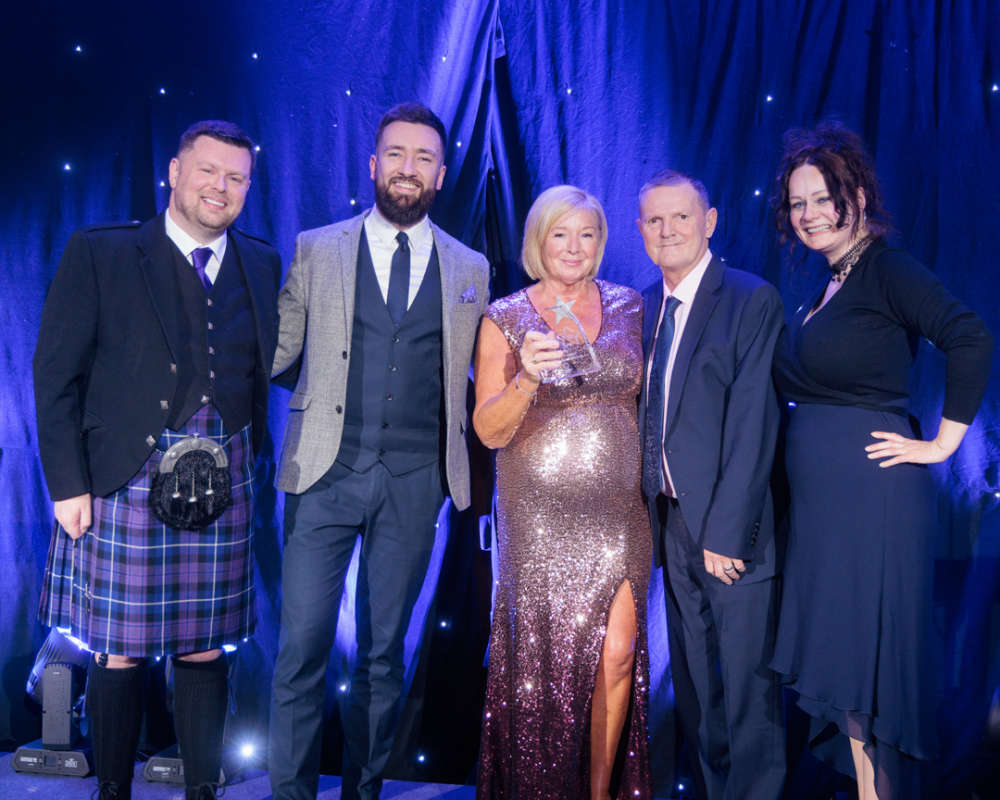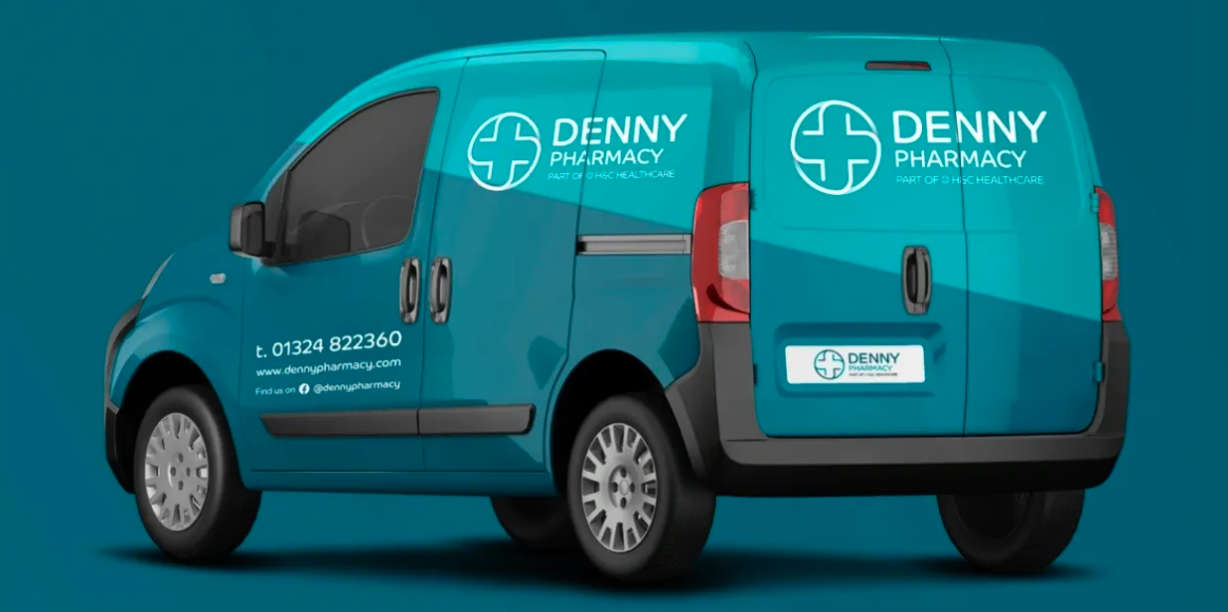 In May 2023, two local pharmacists, Mike Hutchison and Aidan Connolly, took over the Lloyds Branch on Denny Main Street and Denny Pharmacy was born!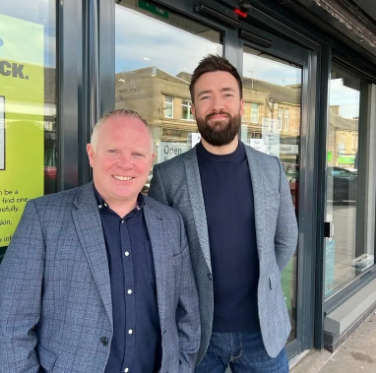 Mike is a local resident of Denny and Aidan has worked in Denny for a number of years, so both are very committed to the Denny Community.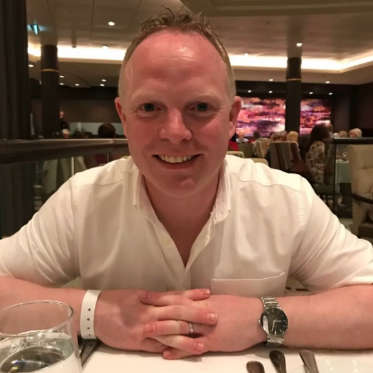 Michael Hutchison is a local resident of Denny and a pharmacist of over 20 years. Mike still remains as passionate about community pharmacy today as he did when he first started his career. Mike's ethos is to always give people an amazing service, and his friendly, personable character allows him to build strong, long standing relationships with the community.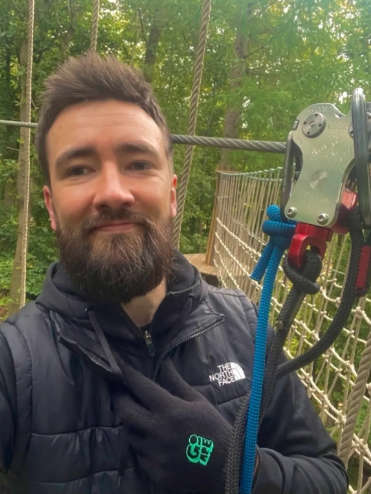 A very experienced pharmacy operator, Mike is determined to give the residents of Denny an outstanding community pharmacy, right in the heart of the community. 
A father of five children, Mike also loves spending time with his kids and knows first hand how important family is. He understands entirely the importance of good healthcare for families and always goes the extra mile to make sure he puts families first.
At Denny pharmacy, Mike will be available for any healthcare needs and advice, as well as for streamlined and efficient prescription services. 
Aidan Connolly has been a pharmacist for over 16 years, always serving local communities. Aidan has been working as a pharmacist in Denny for a number of years now, so knows the area and community very well. Like Mike, he is hugely passionate about patient care, amazing service. He also prides himself on being completely approachable, any time.  
Aidan genuinely believes that Denny Pharmacy will be an amazing, local, independent pharmacy that really understands the needs of the Denny community. He prides himself on his willingness and desire to help everyone he meets in the pharmacy. Nothing is too much hassle for him, so please ask if you or your family ever need anything at all. 
Like Mike, family is hugely important to Aidan. As a father of four, there is nothing Aidan loves more than trips out with the kids (hence the photo!) He also understands first hand the importance of family health and the need for a readily accessible, local community pharmacy that meets the needs of the whole community. 
Aidan will be in the pharmacy every day and loves a chat with people in the community, so please feel free to pop in any time to meet him and the team!
At Denny Pharmacy, our service is completely free for everyone, we collect prescriptions from Denny Cross and Carronbank Medical Practices multiple times a day, every day.
We also collect prescriptions daily from GP surgeries in the surrounding areas, Bonnybridge, Banknock, and Larbert
We can then deliver your prescription to your door, free of charge, or have it ready in store. 
AT DENNY PHARMACY, WE ALWAYS PUT YOU AND YOUR FAMILY FIRST
We deliver to everyone, no matter your age or circumstances.
We know how hard it can be to find the time with children to collect prescriptions and then wait in a pharmacy to have them made up. 
We can help with this. We can collect your prescriptions and deliver them to your home. 
To visit our website, click below: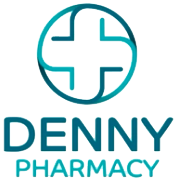 DENNY PHARMACY, 1 STIRLING STREET
FK6 6EL, Denny, Falkirk, Scotland, United Kingdom
T : 01324 357760 E : aidan@dennypharmacy.com