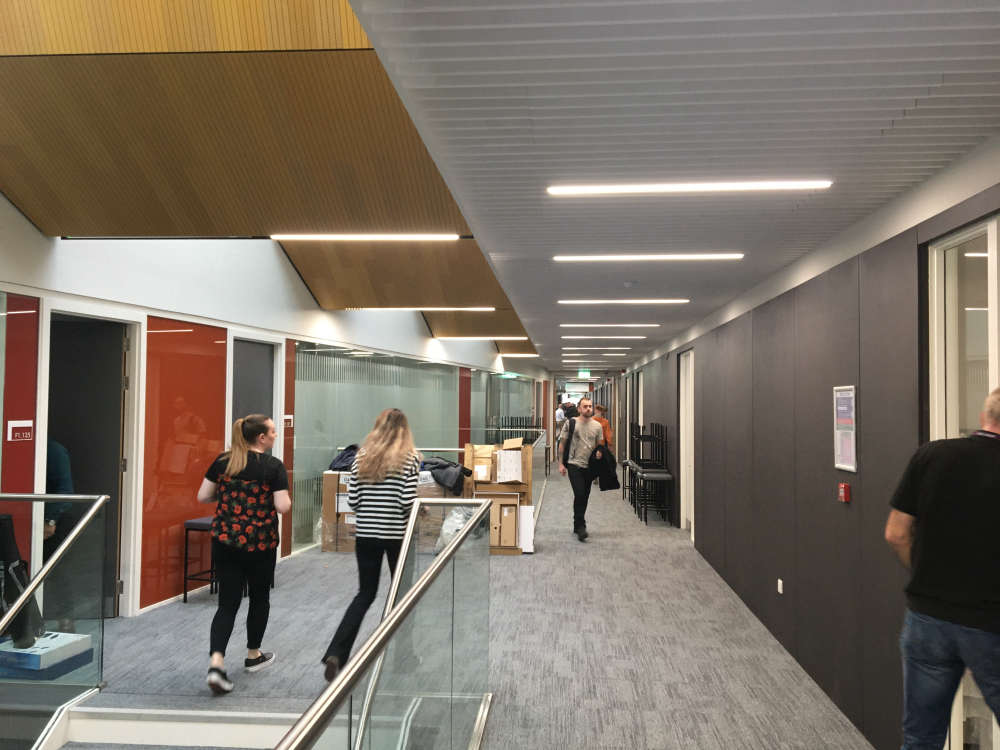 Forth Valley College say they're needing to make "substantial" savings - and have warned of potential job losses.
They've announced plans to "reshape" their structure - including withdrawal from the Raploch Community Campus.
The College is to relaunch their voluntary severance scheme.
A consultation is open on the plans.
Professor Ken Thomson OBE, Principal of Forth Valley College, said: "This has not been an easy decision, particularly as we have all gone above and beyond throughout the pandemic. My Senior Management Team have been working through a number of scenarios since late last year based on SFC assumptions, so we do have an evidence based position to support our decision making to ensure our financial security.
"As an organisation at the forefront of the regional economic recovery, we have to reform, reshape and rebuild our current delivery model. We must also focus on core business activities to reduce operational costs which includes stopping, reducing or doing differently, our current level of specific services to make the required savings.
"We need to continually evolve to ensure we are delivering the right learning in the right place at the right time under our mission for 'Making Learning Work'. We have a clear strategic vision for 2030, a new Strategic Plan for 2022 – 2025, and a developing role as a lead anchor institution in social and economic recovery following the pandemic.
"We recognise that any change can be challenging and there will be concerns over the impact this may have on individuals. However, we are committed to managing this process in consultation with staff, with an aim to support the security and long- term future for Forth Valley College.
"We will support our colleagues throughout this difficult time."