Win Your Wedding - The Finalists!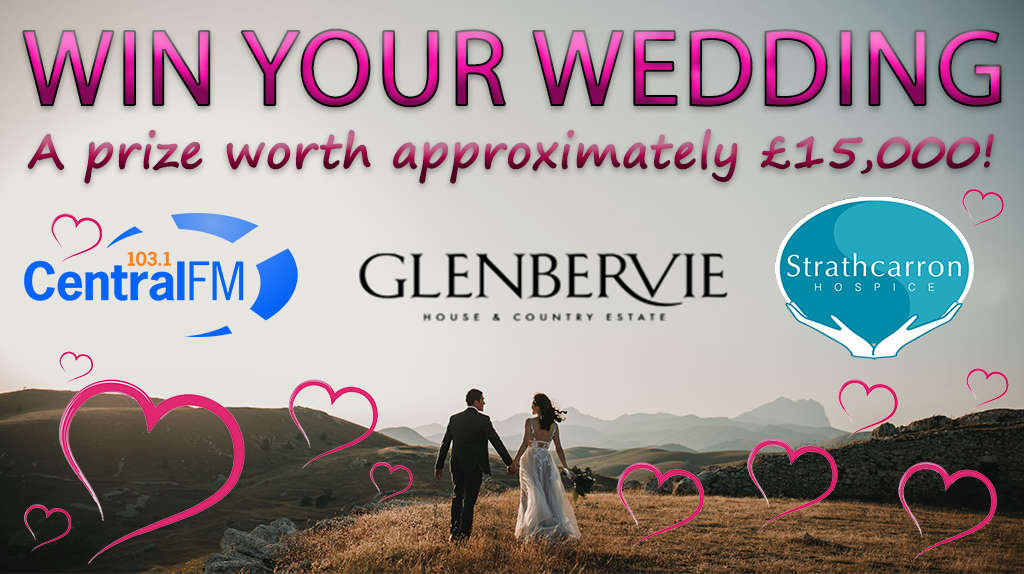 Back for 2022, Central FM are delighted to partner with the Forth Valley's premier wedding suppliers to give one lucky couple the chance to win their dream wedding valued at approximately £15,000.
The wedding has all been arranged, the date of the wedding is Friday 24th March 2023 at Glenbervie House.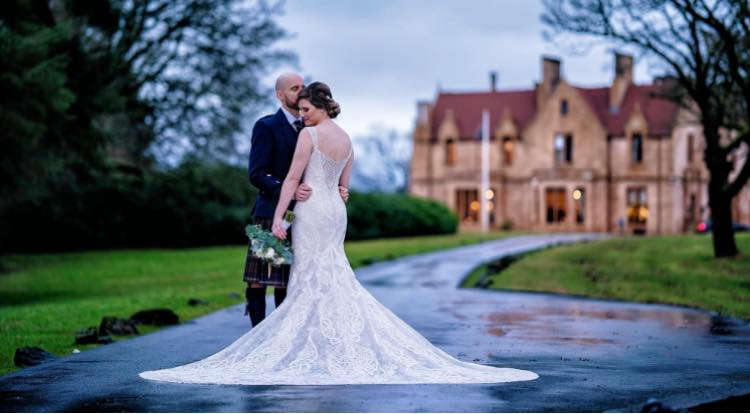 We have whittled down all the entries and now present to you our finalists who now have to raise as much money as possible for Strathcarron Hospice:
Couple number 1 - Steffan and Clare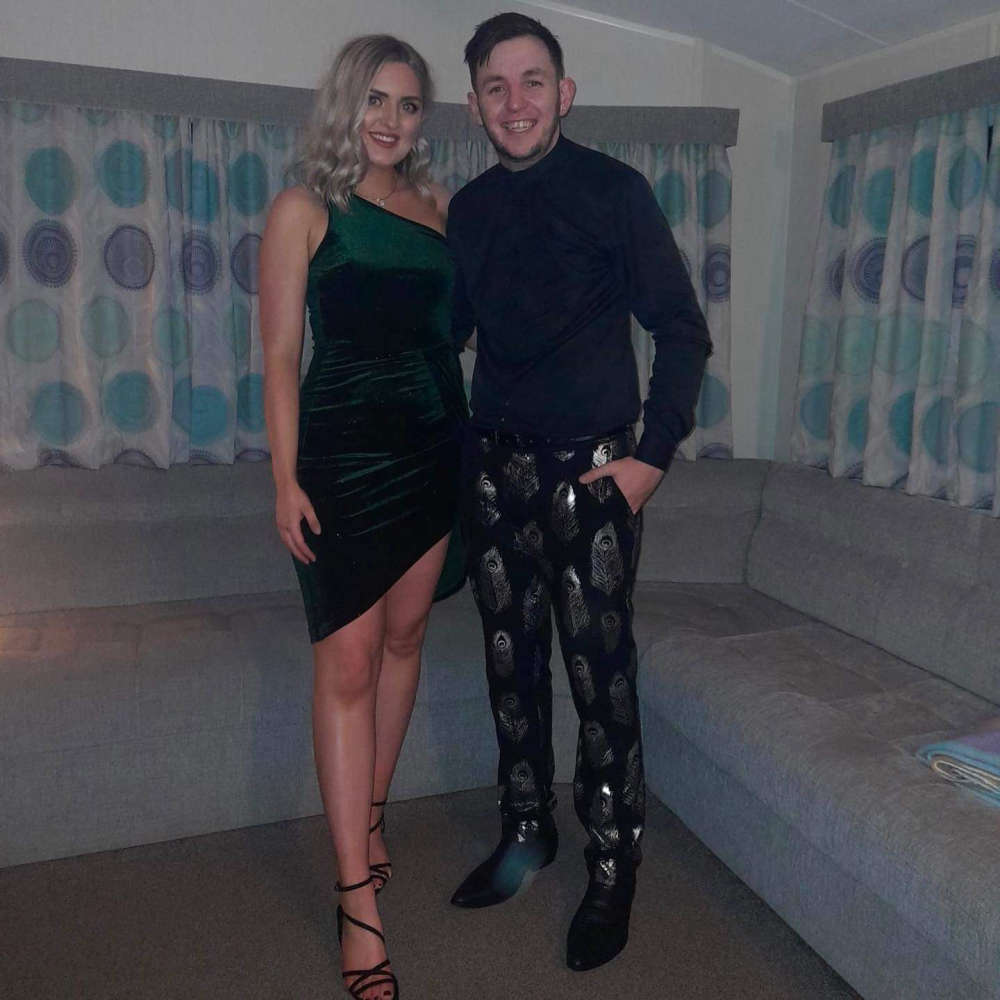 Steffan is locally from Grangemouth and Clare is from a small seaside town on the west coast. When they met, Clare was studying at Stirling University and bumped into each other in the most romantic (or millennial) way possible… in a nightclub! They had planned to date each other until the time Steffan was due to travel abroad to work on a Caribbean cruise ship as a singer, but before he left they had become an official couple. Some months later Steffan cut his journey short and came home, and they then found a job working in Wales at a holiday park for the summer. When that summer ended they moved back to Falkirk and have been living here together ever since. After 2 years together Steffan decided to ask the big question under the clear sky at Linlithgow palace on new years eve.
It was a funny night as Clare thought she was going on a dog walk with friends but later found out that it was all a lie as Steffan went down on one knee, when Clare said yes Steffan's friends were on the other side of the palace with fireworks to celebrate.
Clare has previously worked as a waitress, and call centre agent, but now works as an administrator for an energy consultancy in Linlithgow. While she works Monday - Friday, Steffan is mostly busy at evenings/weekends gigging at local pubs, or at events and weddings with his band, VH5. This works well in terms of sharing their car, but it does mean they have to make sure there is time to spend together, normally by watching their favourite tv shows, going for day trips and trying new food places.
Steffan is no stranger to being in the public eye, most recently in the ITV show Starstruck, where he was lucky enough to imitate one of his favourite artists, Harry Styles. This allowed Steffan to show off his talent to millions watching at home. While this was a challenge, this was something he thrived in due to his confidence and passion for performing.
Couple number 2 - Kira and Chris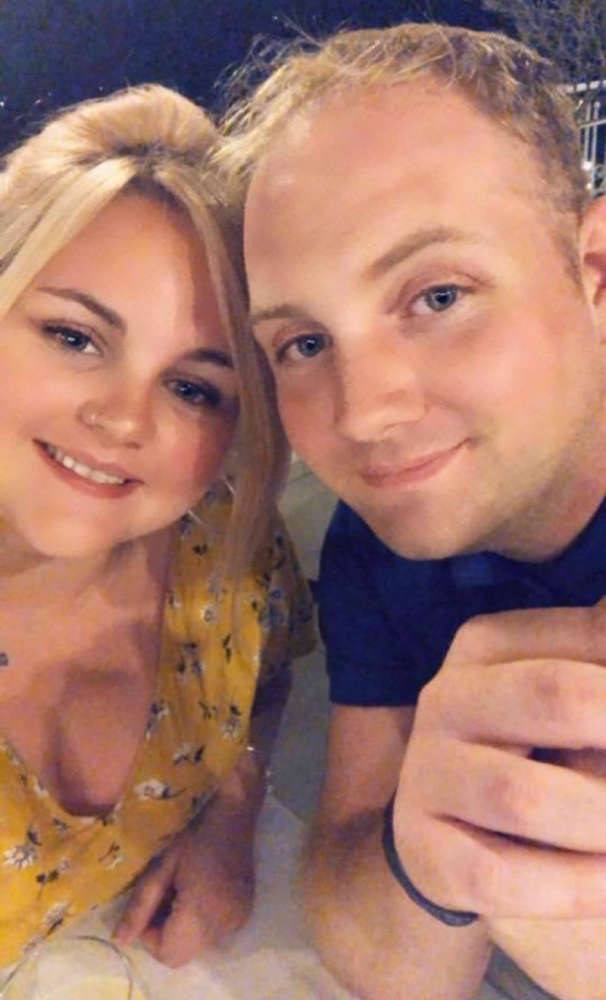 Kira and Chris met in high school and very quickly became really good friends. After around 8 years of friendship, they both realised that they had started to develop feelings for each other. They decided to take the risk and give things a go - which thankfully paid off because they still very much together almost 10 years later! The couple have two amazing, beautiful little boys and two fur babies! In 2018 Kira and Chris were on a family holiday in Greece. After carrying the ring around in his pocket the entire holiday, Chris finally plucked up the courage one night and popped the question. While he was proposing, both boys came out wearing T-Shirts saying 'mummy will you marry daddy' - it was the perfect proposal! So of course Kira's answer was yes! The couple have now been engaged 4 years. Like so many other couples. getting married has always been put on the back burner due to work, life in general and then covid. Kira and Chris are now so excited to be taking part in this competition to help raise as much funds as they can for Strathcarron Hospice and hopefully wining their dream wedding.
The couple who raises the most money wins all the prizes below:
Venue and Main Sponsor - Glenbervie House Hotel
Flowers - Irene's Florist
Groomswear - JH Kilthire
Wedding Rings - McMaster Jewellers
Photography - Corona Photographic
Honeymoon - Barrhead Travel
Wedding Cake - Truly Scrumptious Cake Boutique
The Wedding and Flower girl dresses - Carronvalley Formal Dress

Win your wedding terms and conditions