Day 10 - Win a £100 voucher to spend at Michael R More Butcher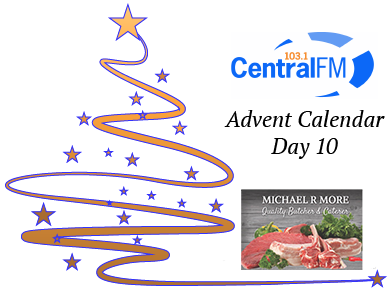 Day 10 of the Central FM Advent Calendar. Today we have a £100 for Michael R More Butcher to giveaway.
Michael R More, the high quality butcher in Main Street, Cambusbarron is taking orders for Christmas and New Year. Why not pick up a pricelist from the shop in Main Street, Cambusbarron.
Make it a Christmas to remember with succulent Turkeys and other delicious meats from Michael R More the butcher! Find them on Facebook!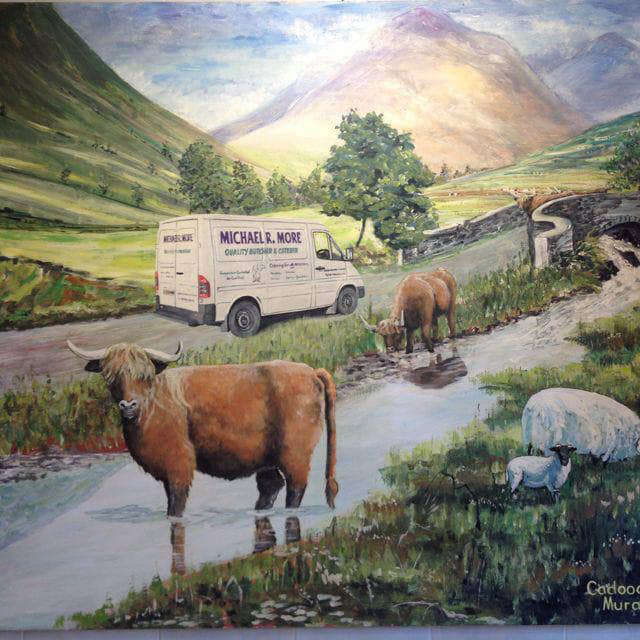 For Quality Meats and catering for all occasions then please do not hesitate to contact them.
NOW TAKING CHRISTMAS AND NEW YEAR ORDERS!! 🎅🏽
Their new look glossy pricelists are ready to collect from the shop!
Pop in, have a chat and secure your Christmas and New Year dinners.
Make this Christmas dinner special!
01786474944 – Find them on Facebook!
15 Main Street, Cambusbarron, Stirling FK7 9NW
CATERING
Michael R More specialise in event catering and would be delighted to provide you with a copy of their function brochure which contains their proposed menus. If you have your own suggestions for a menu to suit your special occasion or event, then they would only be too pleased to accommodate your catering requirements.
Included in their catering service are all services, crockery, napery etc., in fact, everything you will need for your function. Extra courses are available to their standard menu on request and a full vegetarian menu is also provided. They pride themselves in customer satisfaction, using only the best quality meats and produce, cooked and prepared to exceptionally high standards.
Please do not hesitate to telephone if you require any further details. They look forward to hearing from you.
email: k200mjm@btinternet.com
FOOD FOR ALL OCCASIONS
Please note they also have a full range of catering equipment for hire. Barbeques, Private Functions, Sports Events or any catering function, indoors or outdoors throughout Scotland
For a chance of winning a £100 voucher, please just fill in your details below:
Competition closes midnight tonight and the winner will be announced on air tomorrow.
Full terms and conditions for this and all Central FM competitions can be found here
Good luck!