Bounce Back with Central FM
Bounce back from as little as £199+VAT!

Click here to get in touch!
---
As the Scottish government starts to gradually relax lockdown, how are people feeling and what do they want to spend their money on?
People feel mixed emotions about the relaxation of lockdown, with both optimism and concerns dominating feelings
There is pent-up desire to spend among commercial radio listeners across a range of categories, particularly on travel and social activities (bars and restaurants) again
This is likely to be realised in a bounce-back in spend across a number of categories, but more pragmatically distributed across socially distanced/practical activities
- DIY/gardening
- domestic travel
- clothes/footwear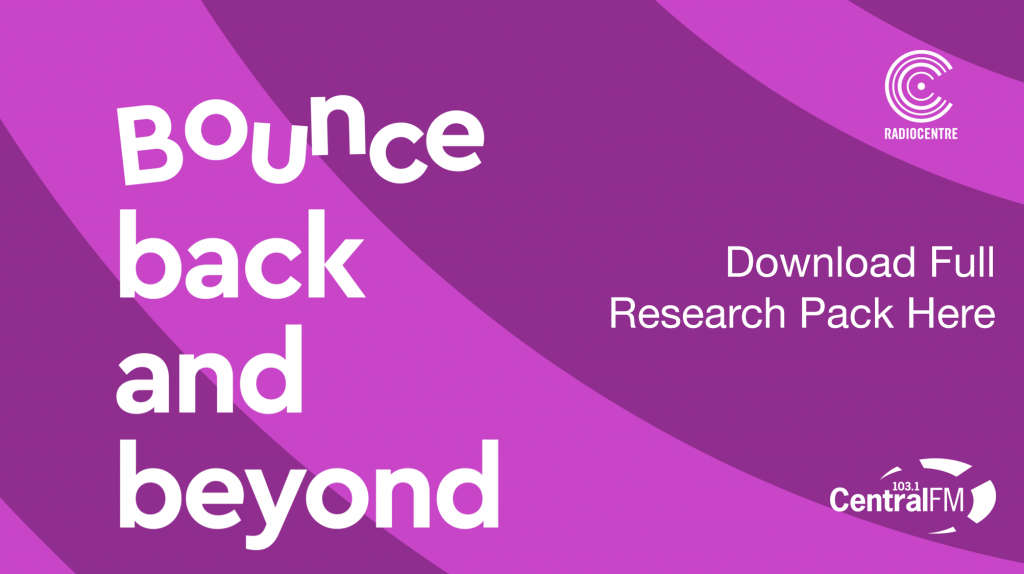 After the initial bounce-back, long-term spending predictions are less extreme with a continued focus on the pragmatic, with positive indicators around social activities as COVID threat recedes
- Increase in grocery spend alongside DIY/Gardening; clothes/footwear
- Longer term future looks rosier for restaurants
- Domestic travel remains the dominant choice for the longer term
Radio has a key role to play in purchase decisions, particularly among the Newly Working From Home group who have increased their listening the most, meaning they have an even greater opportunity to be impacted by radio advertising. Latest research shows that radio listening has increased on average by 38% compared to before the lockdown commenced.
This could be a great opportunity to drive audience to your business, Central FM could be driving a high spending audience to both your premises and online platforms.
We have created the most cost effective campaigns that will maintain your presence across the Forth Valley and when recovery starts they will be walking through your door.
To find out more how we can help your business to bounce back, email annmarie.miller@centralfm.co.uk remembering to include your phone number so that we can call you back!