Brian Woolfson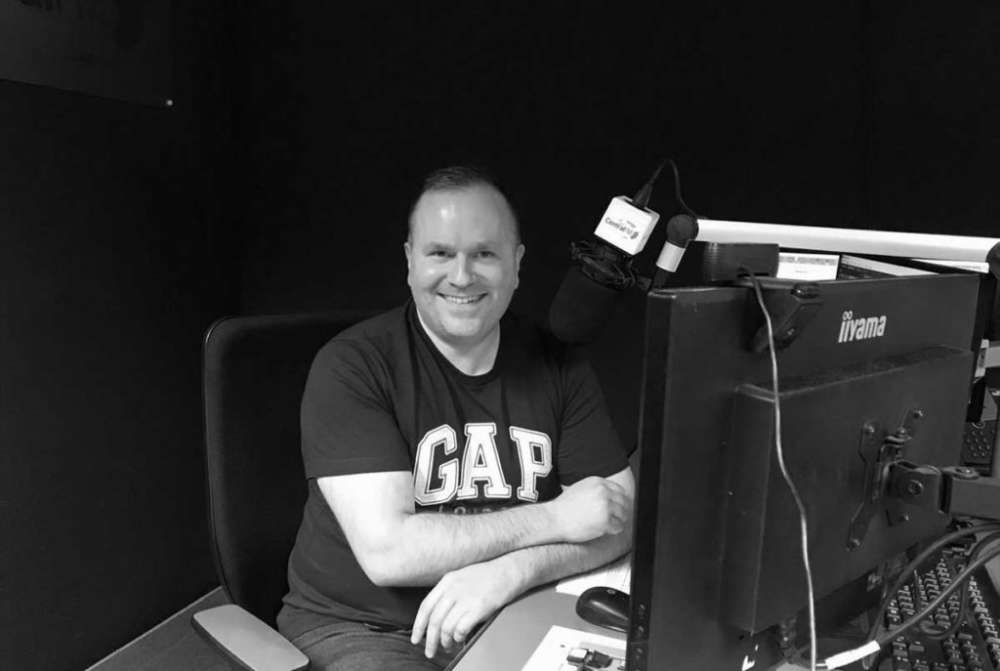 Can you help Paul of Borg-Grech Photography sort an old trailer to assist the people of Ukraine? Listen here and find out more!
We got Woolfy a bit tipsy and asked him some slightly probing questions:
Five things we don't know about you
1. I am a fully qualified Maths teacher;
2. I took 6 attempts to pass my driving test;
3. I spent my childhood writing down the weekly Top 40;
4. I was once a member of a gym and went for regular haircuts;
5. I used to be thinner and have more hair.
What do you love about the Forth Valley?
Where do you start? The majestic Ochil Hills, the Bo'ness & Kinneil Steam Railway, Callendar Park, The Kelpies, The Falkirk Wheel, the beautiful Hillfoot Villages…where do you finish?
Tell me what I need to know?
I am Woolfy, I like obscure pop chart facts. Questions like 'what is the biggest 80s song download, even though it wasn't a hit at the time'? (see below for the answer).
Do you have any irrational fears?
Forgetting every pop chart fact I have ever learned. And large dogs venturing into my house without an invite.
What's your favourite movie?
I don't watch films; I tend to spend my free time watching old episodes of 'Top of the Pops'.
Do you have any gossip about another Central FM presenter?
Yes, Liam McCann from Drivetime is prone to sleepwalking.
Do or did you have any nicknames?
I think that one's obvious.
What has been your most embarrassing on air moment? Where do I start with this one? Most of my shows are an embarrassment in some way – more specifically, leaving the microphone live and broadcasting my chats to the travel person, being caught out by 'silly' text-in names like Mike O'Foan & Justin Case (actually I just made these up…the ones I said were probably not fit for broadcast but I think I got away with it). Also done all the usual daft things like locking myself out of the studio, breaking important equipment etc.
Favourite Song?
When you're a music junkie like me, it's really impossible to pin it down. Always have a soft spot for 'Karma Chameleon' by Culture Club as it was the first single I properly owned on vinyl aged 5 (and still have).
Night in or night out?
I quite like doing both, a night out – but back early enough to enjoy the rest of the night in.
If you didn't work at Central FM what would be doing?
Begging the programme controller to work at Central FM.
I love 103.1 Central FM because…?
The boss lets me play some amazing songs on Retro Charts every Sunday morning from 10am (it's the only chart that counts!)
OK trivia tease, what is the biggest 80s song download then?..
Journey – Don't Stop Believin'