The Central FM Awards - Emergency Services Hero Award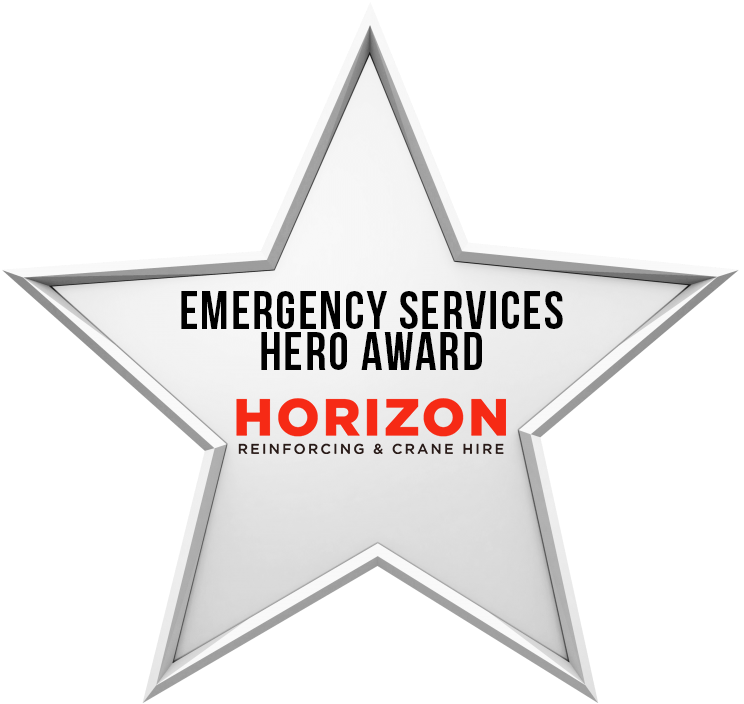 Emergency Services Award, with Horizon Reinforcing and Crane Company Ltd
AND THE WINNER IS...... ROD MOORE!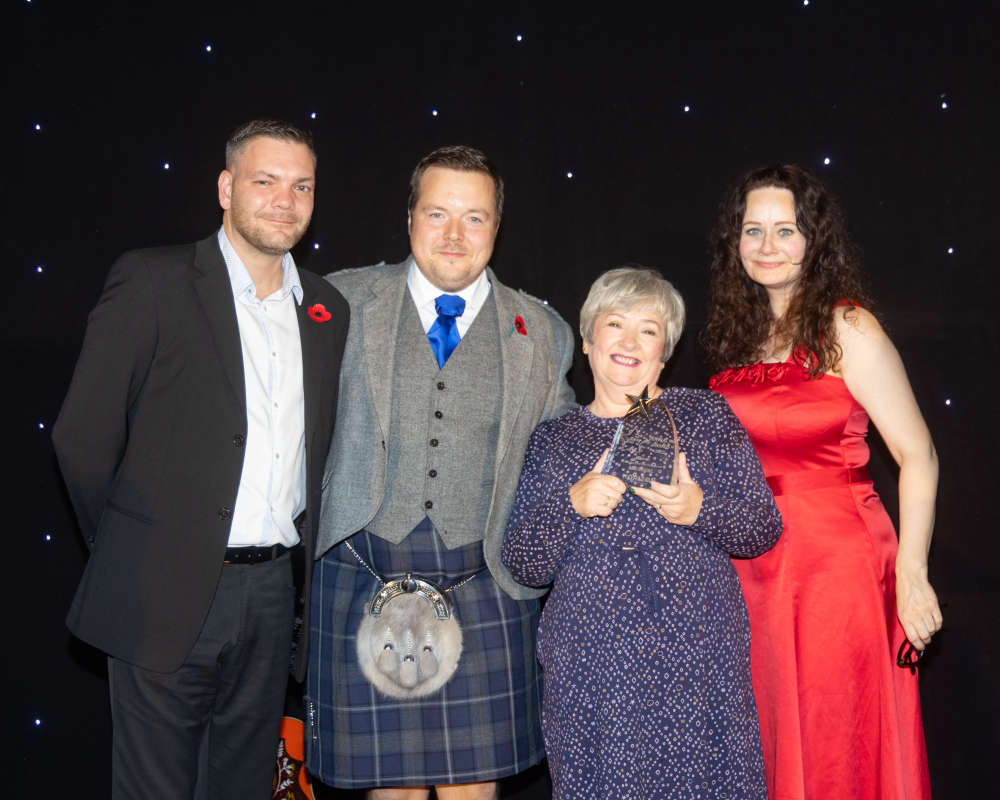 Pictured Above: David Dougall (Horizon Crane Hire), Liam (Central FM), Claire Moore (on behalf of Rod Moore), Shaz (Central FM)
Claire picked up the award on behalf of her late husband Rod who had come out of retirement to work on the frontline during the pandemic, only to contract COVID-19 himself and sadly lose his battle. She says it was a very emotion moment picking up the award: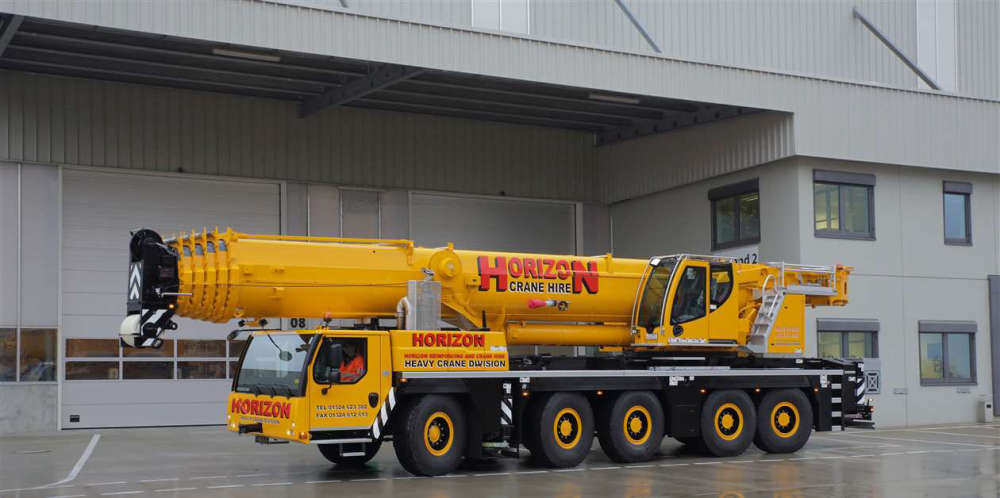 Horizon Reinforcing & Crane Company Ltd - Heavy or High, Give us a Try.
Horizon Reinforcing was established in 1973 by William Dougall, originally as a steel reinforcing company until the business expanded in 1986 and added the crane rental service to its portfolio.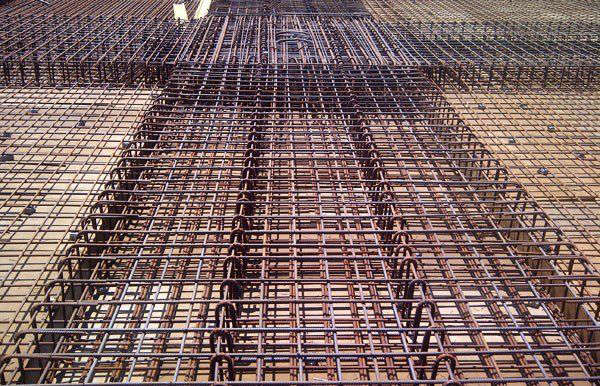 William's son Steven joined the business full time after leaving school, and is now the proud owner of the successful, thriving business, working alongside his sister Maxine who has also been with the company since leaving school. Horizon has a fleet of 19 cranes for hire, while continuing to offer steel reinforcing as well as industrial storage and machinery movement. We offer our services in Falkirk and across Central Scotland.
OUR CORE VALUES
100% commitment to customer service
Work carried out immediately
Same or next day delivery on steel orders
More than four decades' experience
A commitment to innovation and excellence
Quickly and easily plan crane lifts with Kranxpert
KEY SERVICES AND SKILLS
50 years' experience
Dedicated staff
Purpose-built facility
Award winning company
HIGHLY-REGARDED EXPERTS
Celebrating 50 years of business next year, Horizon have combined hard work, responsiveness to market needs, creative equipment and innovative ideas to reach the pinnacle of their industry.
Truck & Driver listed them in the Top 30 rental companies in UK & Ireland.
SPECIALISTS IN EXPRESS CUTTING AND BENDING
We have a steel reinforcing service, specialising in the express cutting and bending of steel reinforcing, with a complete supply and fix service available. We keep mesh fabric and concrete accessories in stock and are able to provide a steel fixing service. Our services are available to construction and building companies throughout the country and complement our primary business of crane hire. Horizon's building services include groundworks, conservatory bases and hard landscaping as well as garden ponds and patios.
WHY CHOOSE HORIZON?
Express cutting and bending of steel reinforcing
Complete supply and fix service available
For industries of all types, throughout the UK
Mesh fabric and concrete accessories in stock
All materials come from CARES-approved suppliers
Steel fixing service also available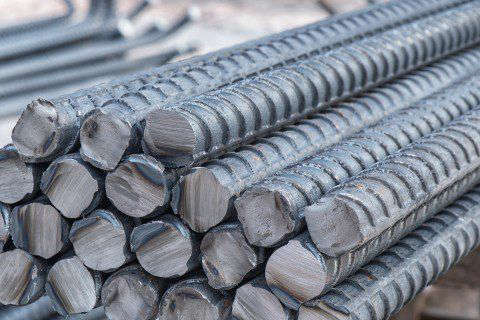 THE INDUSTRIAL STORAGE YOU NEED
Heavy plant or other industrial equipment can be challenging to store without the expense of a sizeable dedicated facility. The secure industrial storage facility provided by Horizon Reinforcing & Crane Hire Co Ltd in Falkirk is the perfect solution.
Our dedicated industrial storage service is ideal for companies looking to store heavy plant or industrial machinery, whether it's for a factory relocation, a re-design of your site, or to make room for new equipment. We provide everything you need, including access to your equipment for refurbishment or maintenance, as well as offering a collection service to move your equipment. Please call us to learn more.
WHY CHOOSE HORIZON FOR INDUSTRIAL STORAGE?
Flexible storage for plant equipment and heavy machinery
Access for maintenance/refurbishment
Dedicated area for PDI of your plant
The option to invite customers for a demonstration of your equipment
Facilities for you/your customers to train staff in the operation of your equipment
A COMPLETE SERVICE
Our storage service includes:
Collection of the machinery or equipment to be stored
Transport and offloading
Dedicated long or short term storage
Loading for onward delivery if required
Transport to your chosen location and offloading
A SECURE STORAGE FACILITY
Security is key when choosing a storage service for expensive equipment. Every piece of machinery stored at the Horizon facility is recorded before being transported to its assigned storage space. The facility is protected by security systems and monitored by a site supervisor at all times.
If you have any questions regarding the industrial storage service we provide, please get in touch with the team today. We welcome enquiries and will be happy to answer any queries you may have.