Liam McCann – Breakfast Show Presenter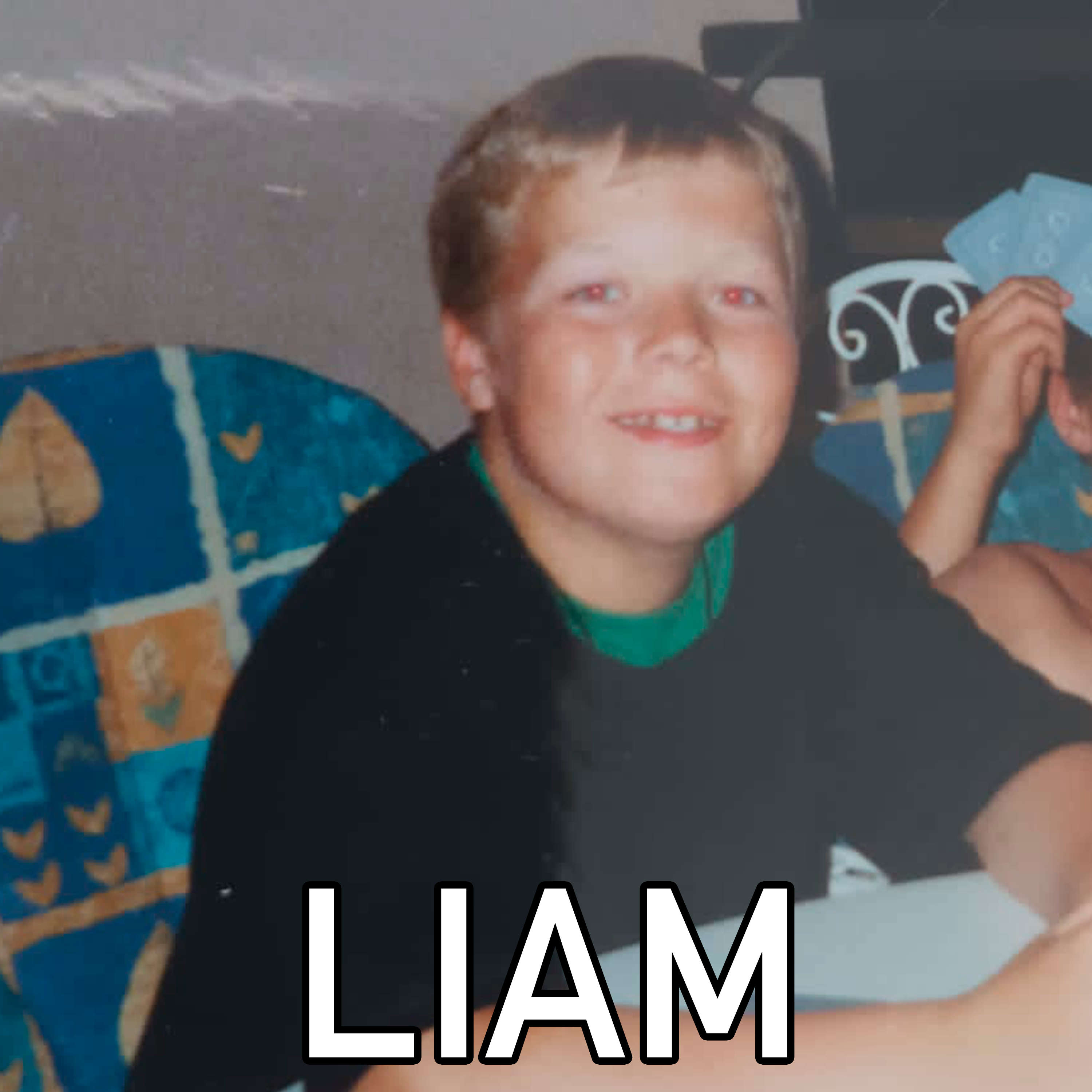 Most Saturday mornings, my dad would take my brother and I out swimming. Saying it now, it doesn't feel like a big deal. But looking back, they were an important few hours of quality time as a family away from work and school. We'd race each other down the flumes to see who was quickest, and I'd keep going down them until I could finally beat his time! We were usually taken for an 'extra value meal' on the way home… which back then famously cost just £2.88 and you could still get a bum bag with your Happy Meal!
My own kids will never understand the excitement of this memory but there once was a time where you couldn't just watch what you want – when you want! It was 1995, and Toy Story was just being released on video (VHS that is!). We'd seen it once at the pics, but when my mum came home from the shops with the ACTUAL VIDEO… wow! Me and my brother were buzzing, and it took pride of place for weeks in the video recorder knocking Aladdin and Lion King down the pecking order.
I absolutely love travelling. I think a lot of this passion dates back to a young age. I am so grateful to my parents for taking me on that first trip abroad to Mallorca as a 6 year old. I can still remember the smell of the Spanish stew (?) that was on the inflight menu (and my younger brother clutching to his… 'paper bag!'). I always remember the smell of the midnight 'heat' and palm trees as we walked out of Palma airport for the first time to my first foreign adventure. It also won't surprise you that I can also still remember the taste of the foil-wrapped burgers we used to get at the end of the night on our walk back to our hotel. Really happy memories that inspired a lifetime of travel.
You can't beat a summer evening at the local park! But if we were VERY lucky, we'd get to go to the 'big park!'. Our local had a playframe, but nothing like the one at the 'big park!' known affectionately as 'The Curly Wurly Chute'. It was an absolute treat to get taken here on a summer evening – listening to Eagles and Van Morrison cassettes in the car and buzzing for the incoming excitement. These short journeys were a musical education for me and very often filled with good fun banter! We usually stopped off for a cone (plenty raspberry please) and these summer nights feel permanent frozen on the brain!