Money Minute Tuesday 1st March 2022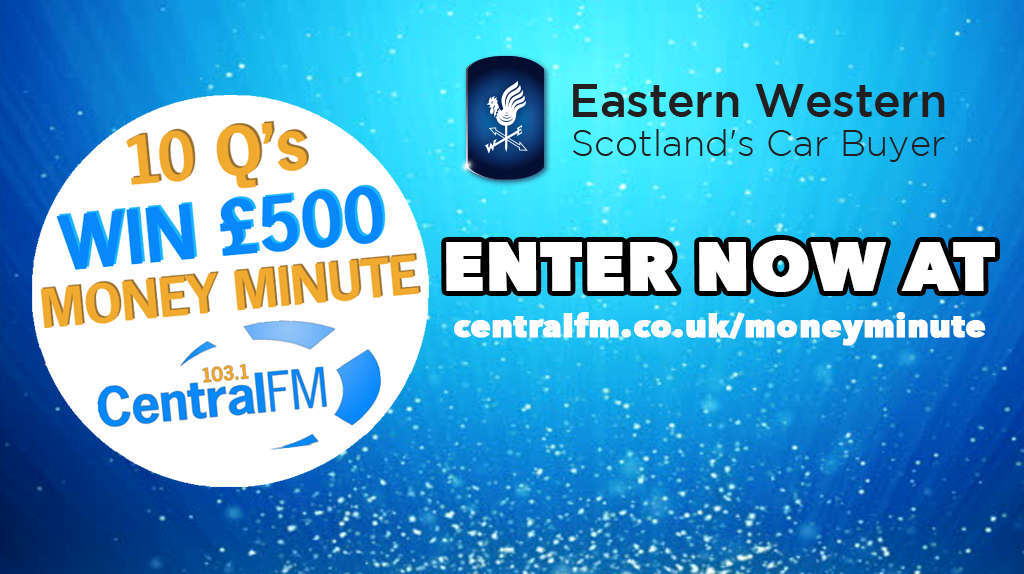 Today's contestant was Stephen Joyce from Cumbernauld who scored 7 out of 10!
Here is today's questions!
1. French Crepe, Scotch and Irish Boxty are all types of what? A:Pancakes
2. If one litre of petrol is £1.50, how much is 10 litres? A: £15
3. Where would you find your gluteus maximus? A: Bottom / Bum
4. What is 4:30pm on the 24 hour clock? A: 1630
5. Which nationality was the explorer Christopher Columbus? A: Italian
6. Which Gavin & Stacey star hosted his 'Carpool Karaoke' ? A: James Corden
7. The city of Granada is in which European country? A: Spain
8. In which film did Jeff Goldblum play Dr Ian Malcolm A: Jurassic Park (will also accept 'The Lost World')
9. Microphobia is the fear of what? A: Small Things
10. Which motorway is on the Queensferry Crossing? A: M90
Do you have what it takes to beat the money minute? Click the link below to register for your chance to play!
https://www.centralfm.co.uk/win/moneyminute/