Money Minute Monday 14th February 2022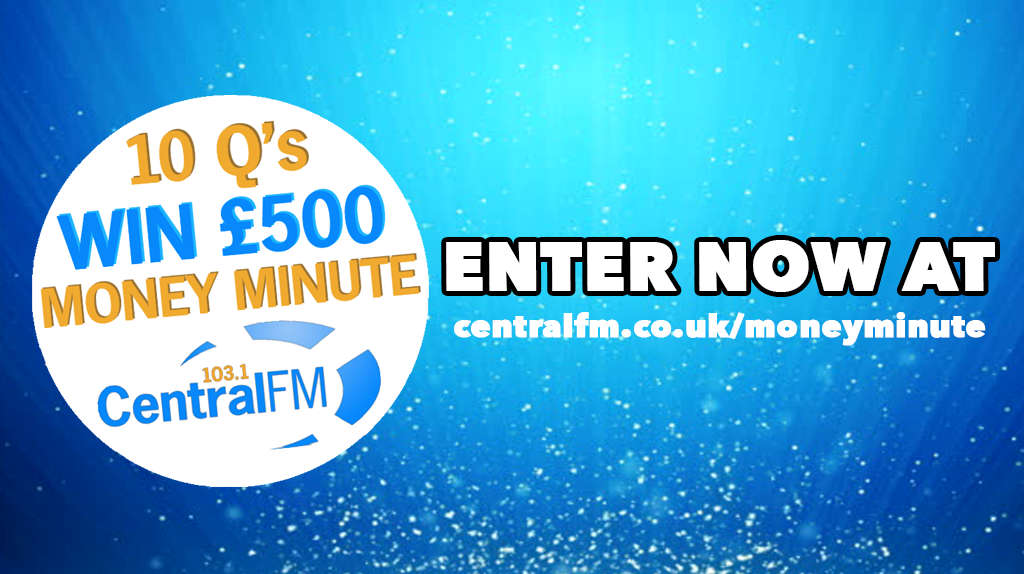 Today's contestant was Jacqueline McGregor who scored 4 out of 10!
Here is today's questions!
If 12 red roses cost £24, what's the price of one

?

A: £2

What sort of patients does a paediatrician work with

?

A: Children

Cupid has what name in Greek mythology

?

A: Eros

Who is the constituency MSP for Falkirk East

?

A:

Michelle Thomson

Which singer last week said she'd be "open to another S Club 7" reunion

?

A: Rachel Stevens

From where was the oldest-known Valentine's Day message sent: prison or hospital

?

A: Prison

On TV, what's the name of the longest-running character in Casualty

?

A: Charlie

What do yellow roses symbolise

?

A: Friendship

What country has the longest coastline in the world

?

A: Canada

Which video website launched on Valentine's Day 2005

?

A: YouTube
Do you have what it takes to beat the money minute? Click the link below to register for your chance to play!
https://www.centralfm.co.uk/win/moneyminute/