Money Minute - Monday 18th July 2022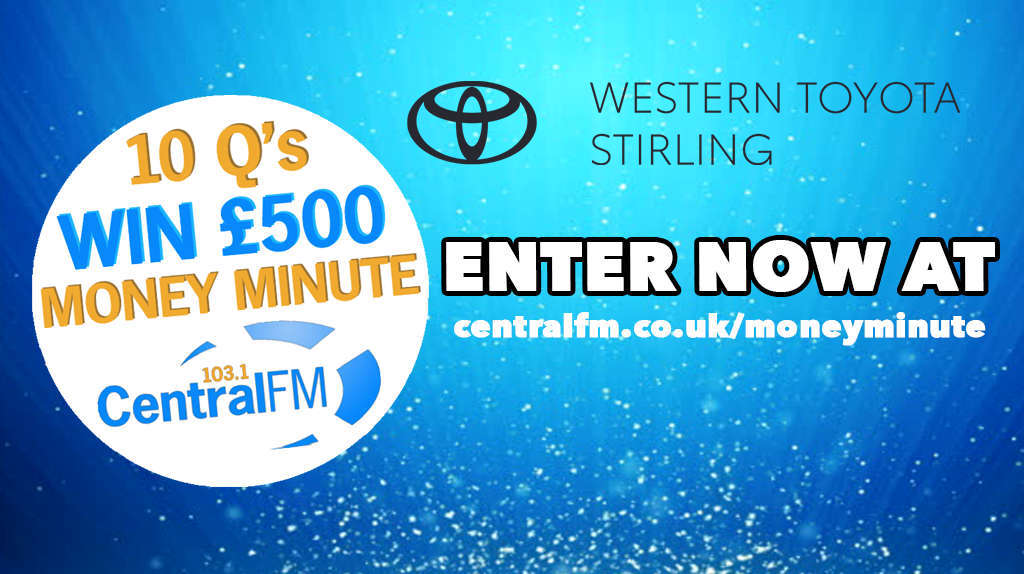 CONTESTANT: Mhairi Hodge, Alva scored 5!
Albert Square is the setting for which soap?
A: EastEnders

Which hair product brand use the slogan 'Because You're Worth It' ?
A: L'Oreal

Which family confectionary company were once based in Stenhousemuir?
A: McCowan's

In which sport would you perform a 'suplex' ?
A: Wrestling

Which English comedian played 'Blackadder' ?
A: Rowan Atkinson

In total, how many Golden Tickets did Willy Wonka hide?
A: 5

Which UK band had a hit with 'Somewhere Only We Know' in 2004?
A: Keane

What does a 'bibliophile' collect?
A: Books

Barlinnie is a prison in which Scottish city?
A: Glasgow

Ammonia is formed from Hydrogen and which other element?
A: Nitrogen
Do you have what it takes to beat the money minute? Click the link below to register for your chance to play!
https://www.centralfm.co.uk/win/moneyminute/