Money Minute Monday 4th April 2022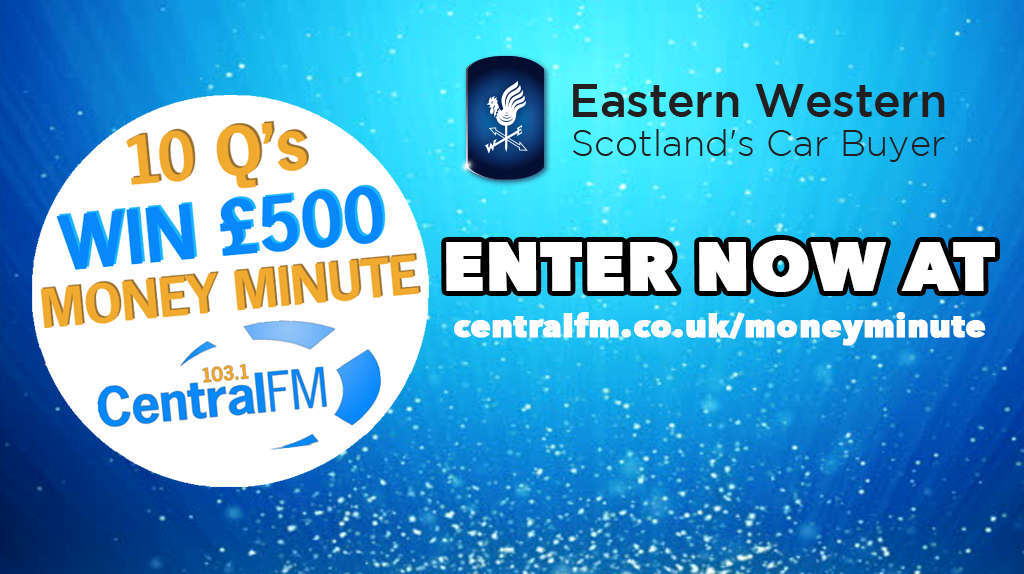 Today's contestant was Stuart Harrower from Denny who scored 6 out of 10!
What's a quarter of 200?

A: 50

Before it's ripe, what colour is a banana?

A: Green

Which Aberdeenshire castle is owned by the Queen?

A: Balmoral

Olivia Rodrigo won 3 Grammys last night, but what kind of licence does she sing about?

A: Driving Licence

In tech, what does the 'S' in GPS stand for?

A: System

In the X-Files, which actor played Mulder?

A: David Duchovny

In darts, the 'Outer Bull' is worth how many points?

A: 25

How many hours is Athens in Greece ahead of UK time?

A: Two

Which sculptor designed The Kelpies?

A: Andy Scott

Boston is in which US State?

A: Massachusetts

Do you have what it takes to beat the money minute? Click the link below to register for your chance to play!
https://www.centralfm.co.uk/win/moneyminute/