Money Minute Thursday 24th March 2022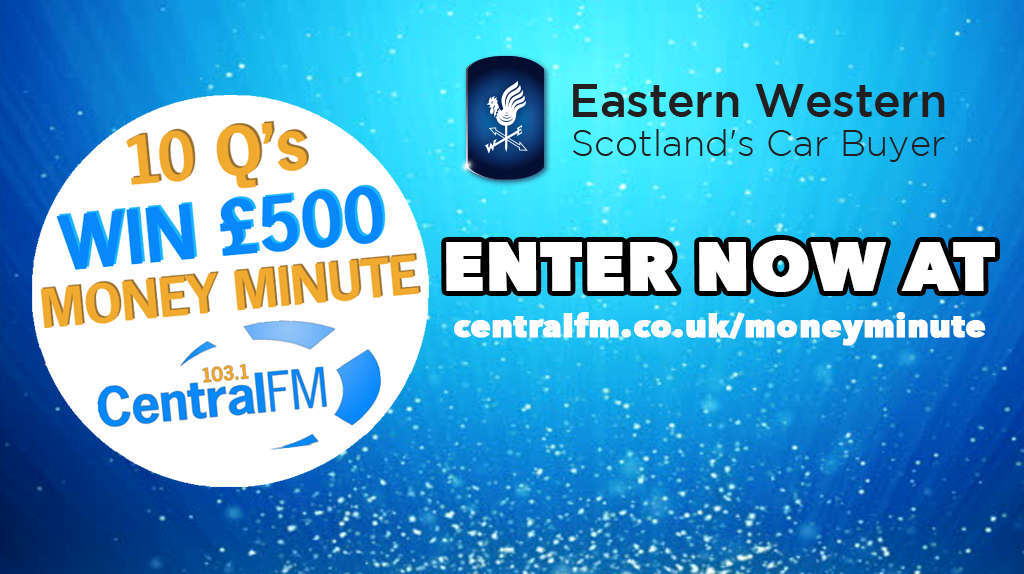 Today's contestant was Laura Chapman from Stirling who scored 4 out of 10!
In Friends, what's Chandler's last name?

A: Bing

Bowler and Fedora are both types of what?

A: Hat

Which football team play at Easter Road?

A: Hibernian / Hibs

The Apprentice's final is tonight - how much will Lord Sugar be investing in the winner?

A: £250,000

Which word links a sausage, and an old car?

A: Banger

On the famous 80s t-shirts, what did Frankie Say?

A: RELAX!

Who will Scotland play tonight at Hampden?

A: Poland

What kind of file are JPEGs and PNGs?

A: Images / Graphics

Name any UK #1 for Beyonce?

A: Crazy in Love / Deja Vu (with Jay Z) / Beautiful Liar (with Shakira) / Telephone (with Lady Gaga) / If I Were A Boy

Padraig Post is the gaelic name for which TV character?

A: Postman Pat

Do you have what it takes to beat the money minute? Click the link below to register for your chance to play!
https://www.centralfm.co.uk/win/moneyminute/