Money Minute Thursday 28th April 2022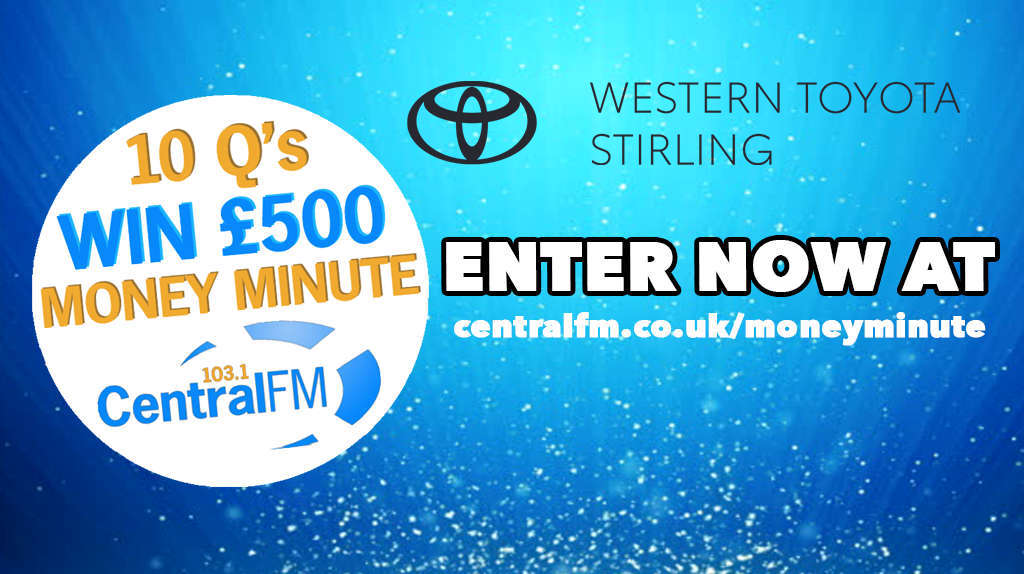 James Carroll from Airth scored 5 out of 10 this morning on the Money Minute!
What is the capital city of Spain?

A: Madrid

How many years are in a century?

A: 100

At hospital what does A&E stand for?

A: Accident & Emergency

Who performed the on-stage character 'Ziggy Stardust' ?

A: David Bowie

Who played 1996's Nutty Professor?

A: Eddie Murphy

In tennis, what is the next point after deuce?

A: Advantage

In Friends, which city did Ross & Rachel get married in?

A: Las Vegas

For tomorrow's Strathcarron Big Birthday Tea Party, how many hours are Shaz & I on the air? Is it 9, 11 or 13 hours?

A: 13 hours

Which seafood does the dish 'moules frites' contain ?

A: Mussels

Where does the next Formula 1 Grand Prix take place?

A: Miami
Do you have what it takes to beat the money minute? Click the link below to register for your chance to play!
https://www.centralfm.co.uk/win/moneyminute/