Money Minute Thursday 7th April 2022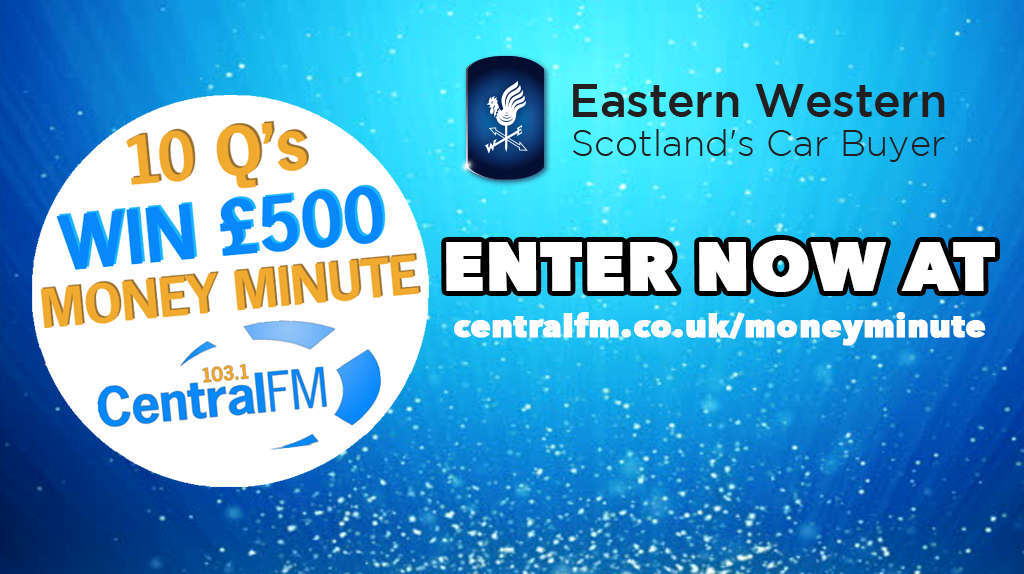 Today's contestant was Calum Mitchell from Stirling who scored 6 out of 10!
What type of animal is Bambi?

A: Deer

What's another name for your mother's mum?

A: Gran / Grandmother / Grandma / Granny

Who did David Schwimmer play in Friends?

A: Ross

The long jump is normally competed over which granular substance?

A: Sand

A copyright claim was dismissed by a judge for which Ed Sheeran song this week?

A: Shape Of You

The British Union Flag is made up of the crosses of St Andrew, St George and which other saint?

A: St Patrick

On a Windows computer, what's the full name of the bin?

A: Recycle Bin

Which dressing is made up of egg yolk, oil and vinegar?

A: Mayonnaise

Until 1996, Falkirk, Stirling & Clacks were classed as which region?

A: Central

At which geographic pole will you find Polar Bears - north, or south?

A: North

Do you have what it takes to beat the money minute? Click the link below to register for your chance to play!
https://www.centralfm.co.uk/win/moneyminute/