Money Minute - Tuesday 6th September 2022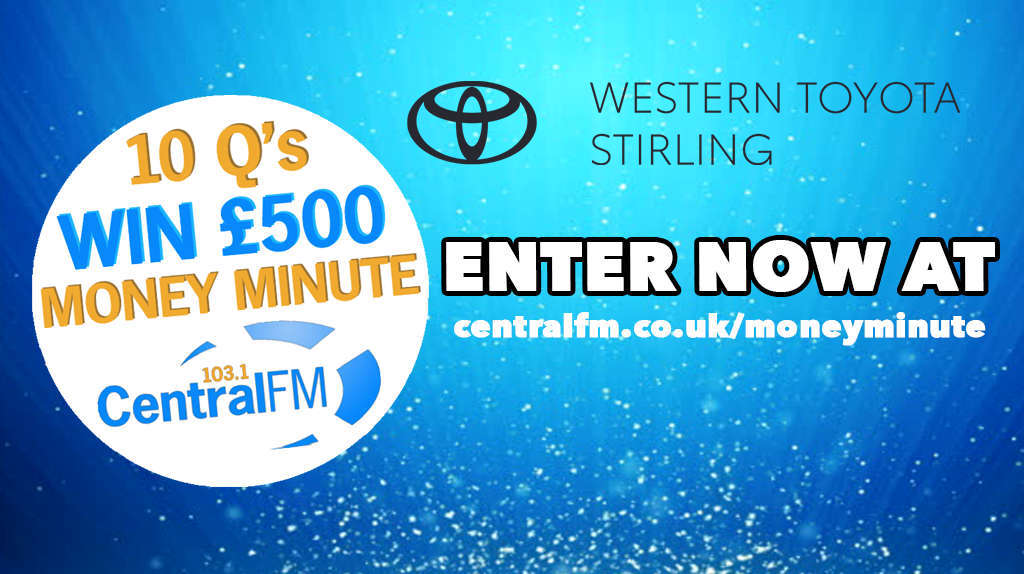 CONTESTANT: Duncan MacGregor from Throsk scored 6/10!
In electrics, what colour is the live wire of a plug?
A: Brown

How many degrees are in a circle?
A: 360

On which Spanish island would you find the famous Café Mambo?
A: Ibiza

For a normal letter, how much is a standard first-class stamp?
A: 95p

Name any Falkirk Council village that starts with S?
A: Shieldhill / Slamannan / South Alloa / Skinflats / Standburn / Stoneywood / Stenhousemuir

The US city of Phoenix is in which state?
A: Arizona

Who hosts the Channel 4 game show 'Moneybags' ?
A: Craig Charles

Who wrote the 'Miss Marple' series of books?
A: Agatha Christie

How many characters can you put into a Tweet?
A: 280

In which sport is the Duckworth Lewis method used?
A: Cricket

Do you have what it takes to beat the money minute? Click the link below to register for your chance to play!
https://www.centralfm.co.uk/win/moneyminute/