Money Minute Tuesday 12th April 2022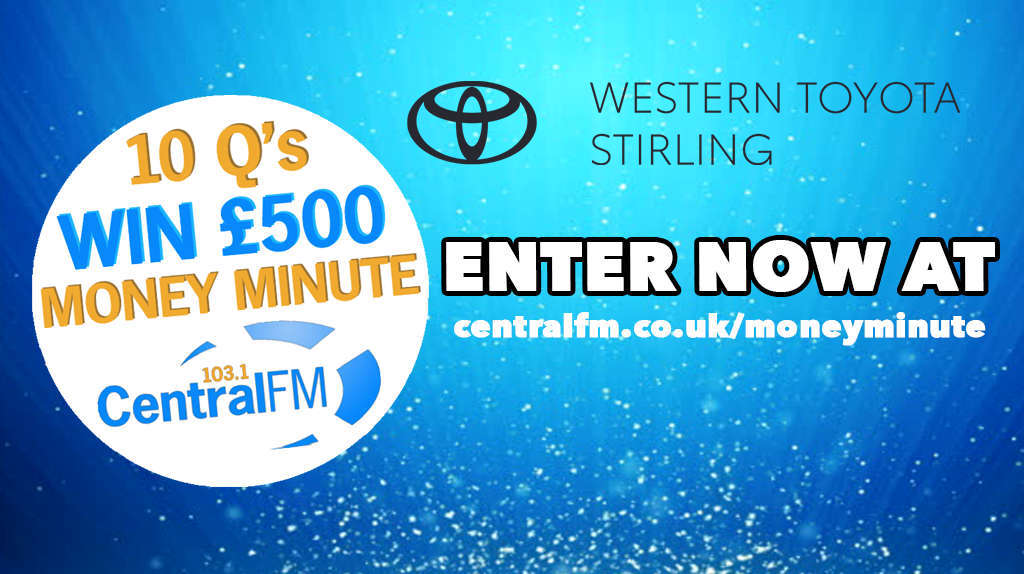 Today's contestant was Alan Caldwell from Stirling who scored 4 out of 8!
"Forget-Me-Not' flowers are which colour?

A: Blue

'Lurch' is the name of the butler for which spooky family?

A: Addams Family

Which birds lay the largest eggs?

A: Ostrich

Where did Falkirk FC play before the Falkirk Stadium?

A: Brockville

Complete the name of George Ezra's latest hit: "Anyone For

…

." WHAT?

A: You

Who was UK Prime Minister between Tony Blair & David Cameron?

A: Gordon Brown

What's the name of the news programme for kids on CBBC?

A: Newsround

Which airport has the 3 letter code LGW?

A: London Gatwick

Do you have what it takes to beat the money minute? Click the link below to register for your chance to play!
https://www.centralfm.co.uk/win/moneyminute/