Tony McQue
Daytime with Western Honda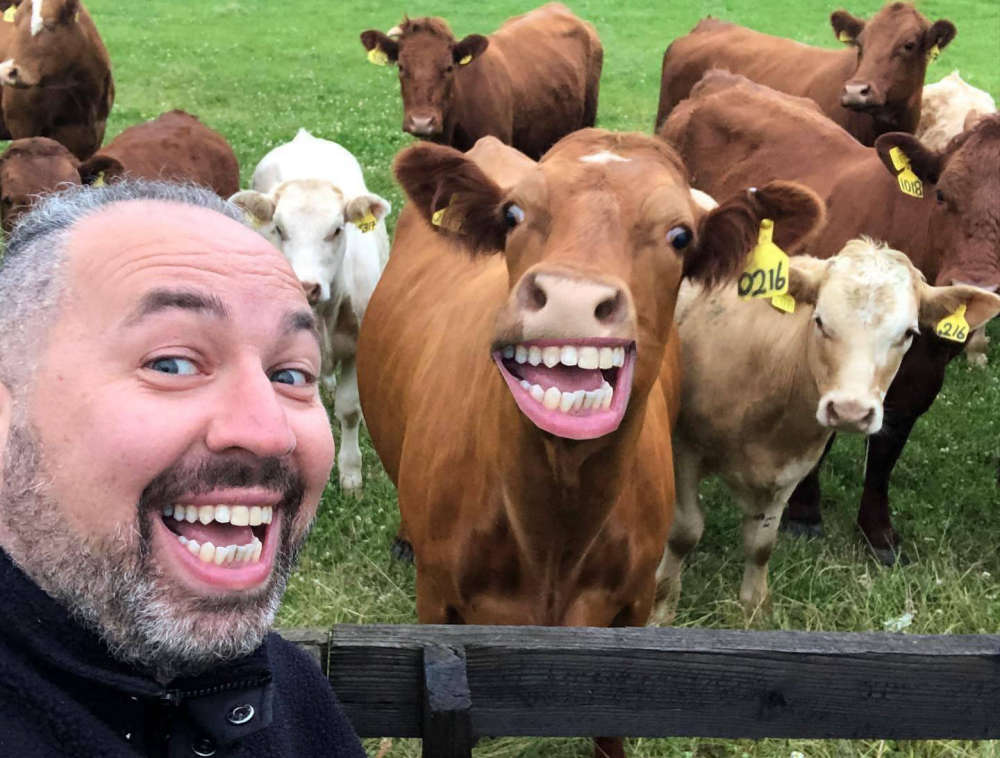 We bribed Tony with some shiny objects to sit down for a few minutes and answer these very important questions:
Five things we don't know about you….
After getting turned away from a nightclub on my stag in Berlin do for not being 'cool enough', I persuaded a group of 18 year students outside to sneak me in with me pretending to be their step Dad in exchange for a round of drinks. It worked!
Just like Michael Jackson, I once set my hair on fire. Although my hair went on fire from getting too close to a candle, I did wonder what the burning smell was as my perm went up in flames!
I once met Mr C from the Shamen and was completely lost for words, the photographic evidence is just embarrassing. Rabbit.. Headlights..
Appearing in an episode of TV show 'Come Dine With Me' was the most bizarre and surreal experience of my life, especially as I unexpectedly won!
I am very sensitive to caffeine. I made the mistake of having a strong cup of coffee recently during a very dull meeting to see if I was imagining it, I wasn't – I did not sleep for 48 hours.
What do you love about the Forth Valley?
I have such fond memories of Djing in Rosies in Falkirk to an unbelievable party crowd each week, it really was such a magical moment in time. The drive home past Grangemouth all lit up at night listening to obscure 80s music was also one of the most tranquil experiences you could hope for as a human being.
Tell me what I need to know?
Don't try to nudge your wheelie bin out of the way with your car after it has been emptied, cars don't like it. Also tin foil is great for cleaning your BBQ after a proper meat session.
Do you have any irrational fears?
Just like Mr T from the A team, I hate flying! I don't help matters by watching air-plane disaster movies or crash investigation documentries before making a journey..
What's your favourite movie?
Ironically, Airplane. I still laugh like a child when I watch it.
Do or did you have any nicknames?
Tony Rome, Tony McQuecumber, Anton Deathstar and Chalk McQue.
Favourite Song?
Toto – Africa of course. It is an absolute work of art!
Night in or night out?
Night out although they rarely happen these days, I have turned into a proper ranting old man with a soft spot for soft rock and comfortable slippers
If you didn't work at Central FM what would be doing?
Stalking Central FM to get a job, this has been my dream since I was 4!
I love 103.1 Central FM because…?
No other station plays such an amazing mix of current chart music alongside absolute classics from the past few decades, it really is such an incredible mix of brilliant songs. The presenter chat is also up there with some of the finest banter I have ever heard.
Define love?
Steady on..
Tony is on Daytime from 10am each weekday