Money Minute Wednesday 30th March 2022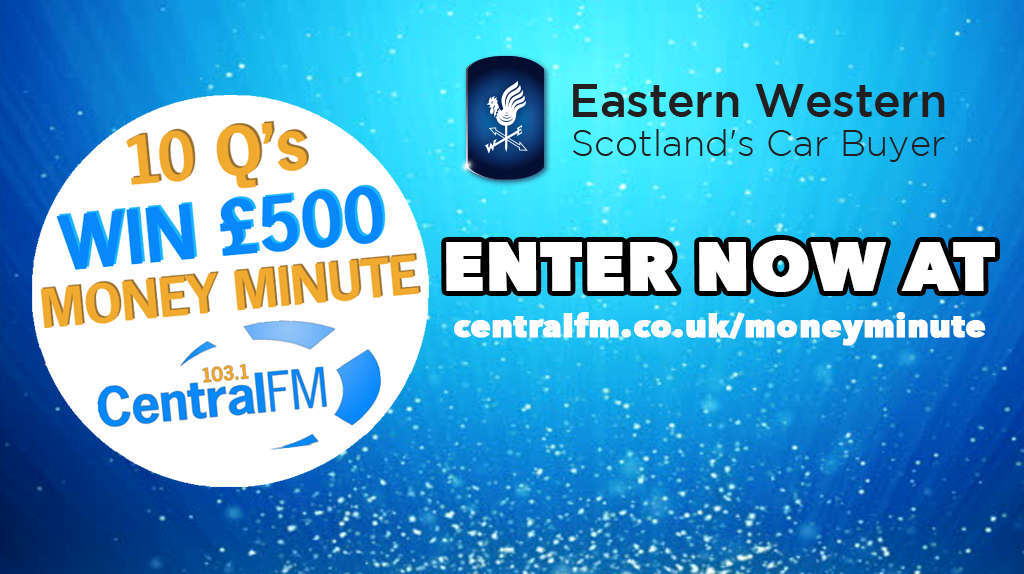 Today's contestant was John Bates from Tullibody who scored 1 out of 6!
In which fictional town do the Flintstones live?

A: Bedrock

Which 'b' describes a type of 'help yourself' restaurant?

A: Buffet

Name any of the performers at the concert for Ukraine last night:

A: Ed Sheeran, Camila Cabello, Nile Rodgers and Chic, Snow Patrol, Manic Street Preachers, Emeli Sande, Gregory Porter, Ann-Marie, Paloma Faith, Becky Hill, Tom Odell and The Kingdom Choir

Did Stirling become a city in the 80's, 90's, or 00's?

A: 00's

Who was the UK prime minister after John Major?

A: Tony Blair

Wormwood is the surname of which young Roald Dahl character?

A: Matilda

Do you have what it takes to beat the money minute? Click the link below to register for your chance to play!
https://www.centralfm.co.uk/win/moneyminute/