Money Minute - Wednesday 31st August 2022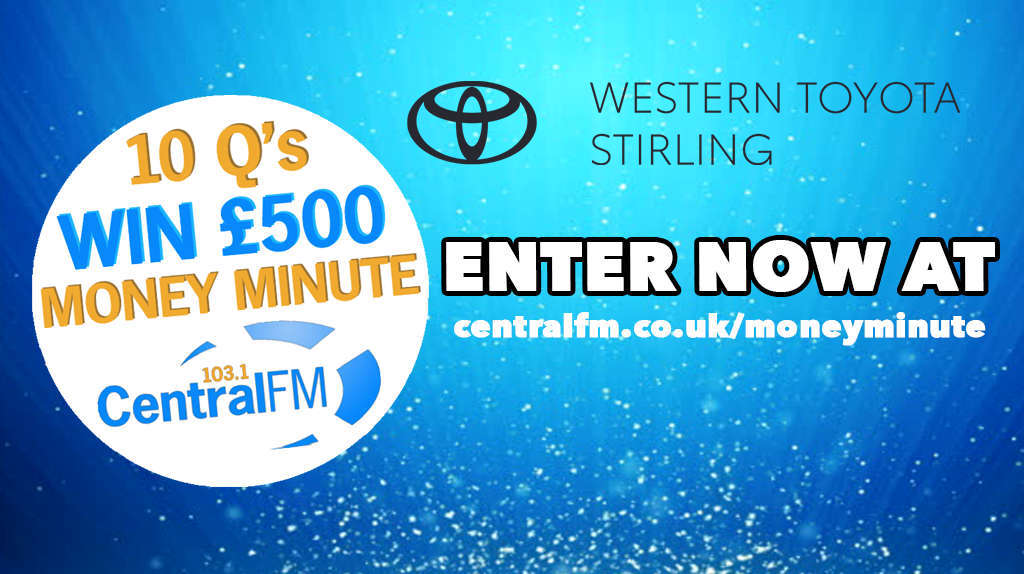 CONTESTANT: Scott McElroy from Carron scored EIGHT!
What day is in 2 days?
A: Friday

A Bloody Mary is made with which juice?
A: Tomato

Which 'Friends' character is known for saying, "How You Doin'??"
A: Joey

Who normally lives at ELEVEN Downing Street?
A: The Chancellor

Which animal represents the deadly sin of Envy?
A: Snake

Which motorway goes across the Queensferry Crossing?
A: M90

Who is the current host of Question Time?
A: Fiona Bruce

In the 80s, Talking Heads were on the Road to … where?
A: Nowhere

Ascot Racecourse is in which English county?
A: Berkshire


Leonardo Da Vinci painted the roof of which chapel?


A: Sistine
Do you have what it takes to beat the money minute? Click the link below to register for your chance to play!
https://www.centralfm.co.uk/win/moneyminute/