Money Minute - Wednesday 20th July - WINNER!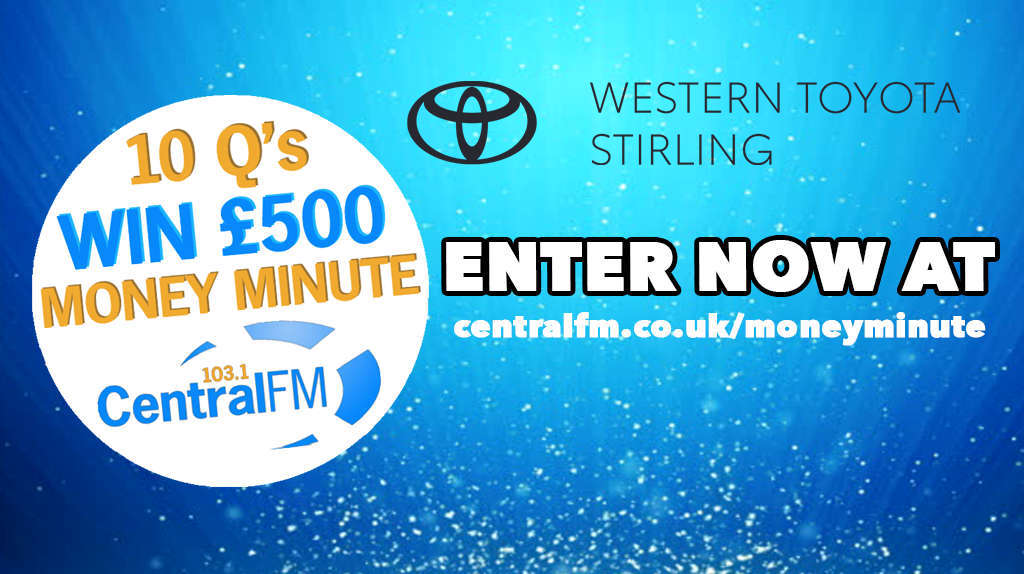 CONTESTANT: Donald McPhail from Bo'ness
With regards the sun, what does 'UV' stand for?
A: Ultraviolet

What's the capital of Denmark?
A: Copenhagen

What do we normally experience first: thunder or lightning?
A: Lightning

What's 5 x 7?
A: 35

Simon Le Bon fronts which Birmingham pop group?
A: Duran Duran

Which compound is also known as CO2?
A: Carbon Dioxide

Which English football team are nicknamed the 'Canaries'
A: Norwich

It was Scotland's hottest ever day yesterday, but what was the provisional highest temperature?
A: 34.8 degrees (Cecius)

'Since You've Been Gone' was a 2004 hit for which Kelly?
A: Clarkson

French, Melba and Burnt are all varieties of what?
A: Toast
Do you have what it takes to beat the money minute? Click the link below to register for your chance to play!
https://www.centralfm.co.uk/win/moneyminute/