Money Minute - Tuesday 11th October 2022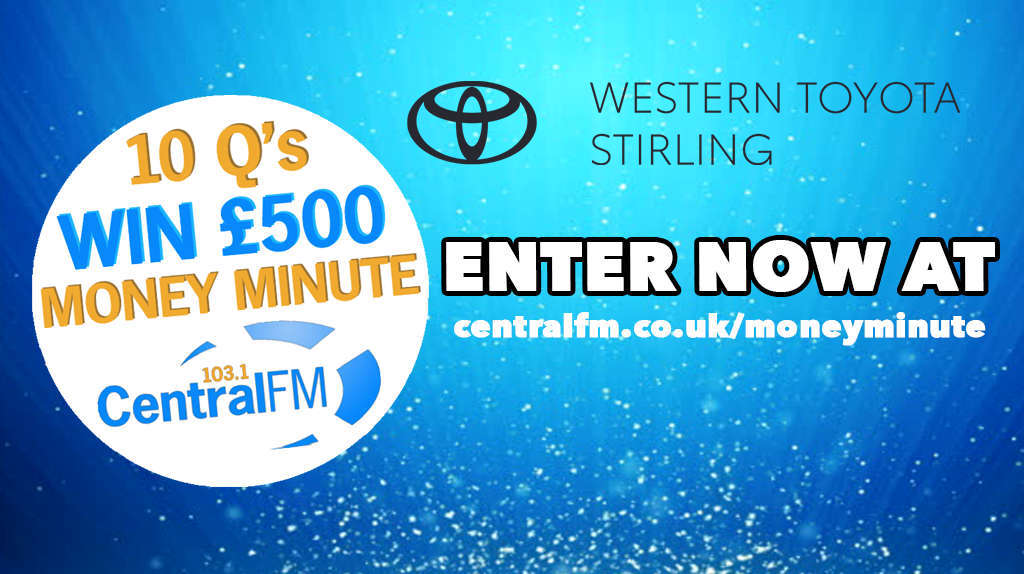 WINNER: Andy Davies from Rumford takes the £500 up the Braes!
What's name of the fairy in Peter Pan?
A: Tinkerbell

Which herb is used to make pesto?
A: Basil

Which colour is the 'N' in the Netflix logo?
A: Red

Name any of the Three Muskateers?
A: Athos / Porthos / Aramis

Who played Vivian in Pretty Woman?
A: Julia Roberts

Which band released the 1985 album 'Brothers In Arms' ?
A: Dire Straits

The Grange Burn flows through which local town?
A: Grangemouth

John Thaw portrayed which TV inspector?
A: Morse (also Regan from The Sweeney)

Which train station in Scotland is named after a novel by Sir Walter Scott?
A: Edinburgh Waverley / Waverley

The Rhineland is part of which country?
A: Germany

Do you have what it takes to beat the money minute? Click the link below to register for your chance to play!
https://www.centralfm.co.uk/win/moneyminute/