Money Minute - Tuesday 27th September 2022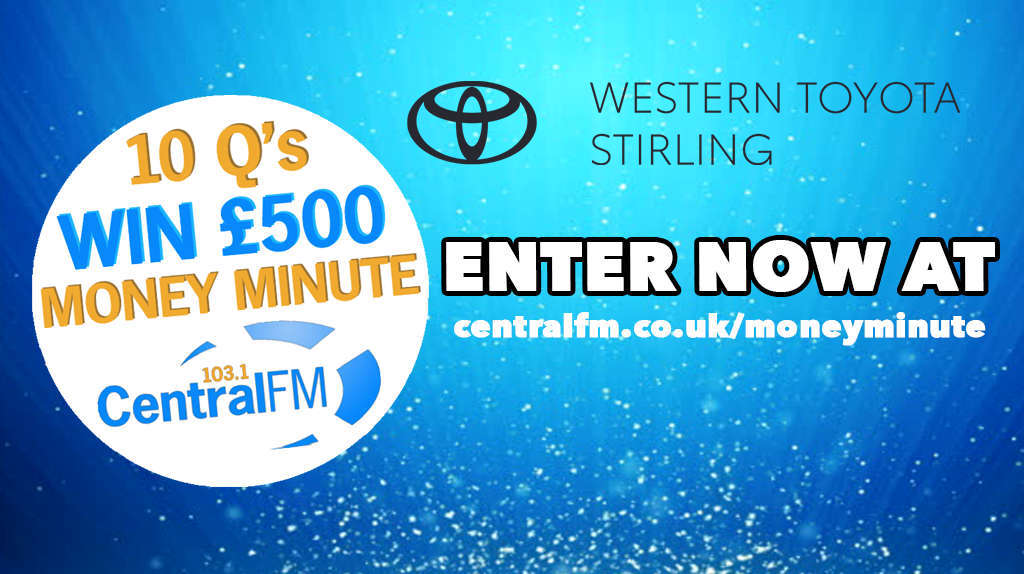 CONTESTANT: Jim King from Alloa scored a super 7 out of 10. What about you?
What's the main ingredient of an omelette?
A: Egg

How many holes are in two rounds of golf?
A: 36

What is Disney's streaming service called?
A: Disney Plus

What's the name of Tintin's dog?
A: Snowy (or Milou in French)

How many cents are in a dollar?
A: 100

Fran Healy is lead singer with which band?
A: Travis

Which local 'gorge' shares its name with one in Bristol?
A: Avon Gorge

Airline Ryanair were founded in which country?
A: Ireland

Mecca is the holiest city in which religion?
A: Islam

Who is the current Speaker of the House of Commons?
A: (Sir) Lindsay Hoyle
Do you have what it takes to beat the money minute? Click the link below to register for your chance to play!
https://www.centralfm.co.uk/win/moneyminute/