Who's Right, with Right Medicine Pharmacy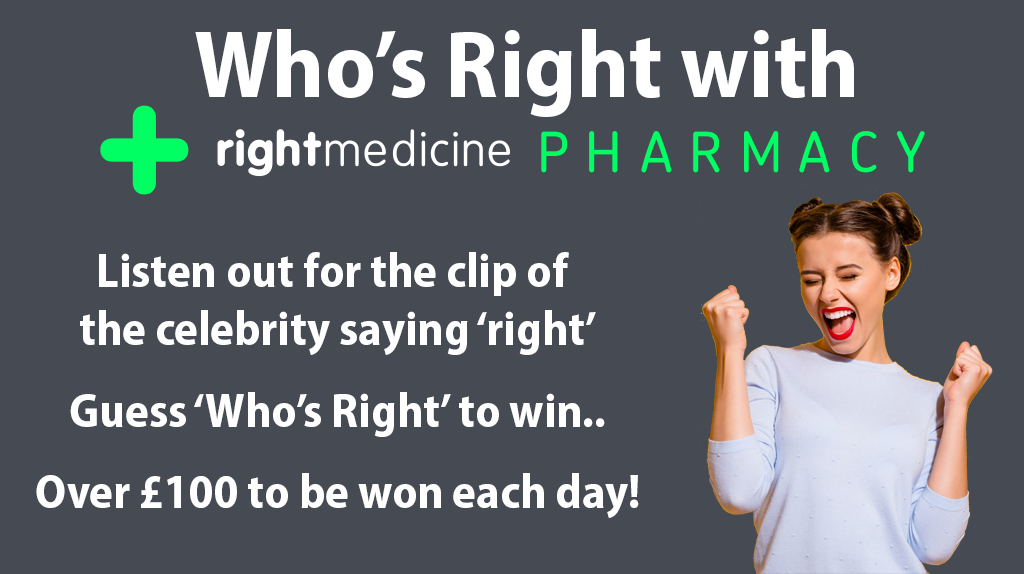 There's BIG money to be won each weekday on Central FM as we play 'Who's Right' with Right Medicine Pharmacy!
The Jackpot has climbed to the maximum £1,000 and it must be won by Christmas!
We currently have three competition rounds a day at 08.55, 12.10 and 17.10
KEEP LISTENING FOR CLUES!
1. Our celebrity has nothing to do with A.I.
2. It's an American
3. The person has a connection to the music industry

JACKPOT - £1,000 !!!!!
There have been nearly 140 incorrect guesses so far,
mainly Scottish, Irish & Australian. We have removed them to help you, along with those not connected to the music industry!

WE WILL TAKE THREE GUESSES TO AIR EACH TIME WE PLAY ON MONDAY!

WRONG AMERICAN / MUSIC GUESSES SO FAR
Ariana Grande
Dolly Parton
Janet Jackson
Katy Perry
Lady Gaga
LaToya Jackson
Madonna
Mariah Carey
Miley Cyrus
Nicole Sherzinger
Pink
Sharon Osbourne (a 'British-American personality')
Olivia Rodrigo
Taylor Swift
Whitney Houston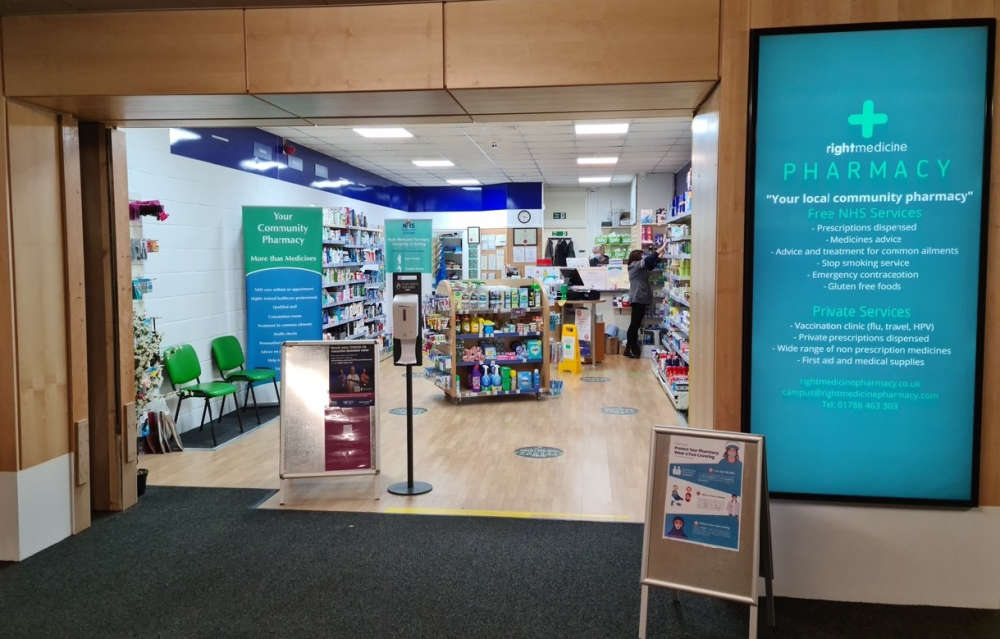 Right Medicine Pharmacy have been looking after The Forth Valley for over 20 years. Right Medicine Pharmacy are an independent pharmacy group with pharmacies all over Scotland, and several branches right here in the Forth Valley including Bridge of Allan, University of Stirling, Fallin, Bannockburn, Carronshore, Cowie, Dollar and Laurieston, they couldn't be nearer!
Did you know you can manage your repeat prescriptions, message the pharmacy and organise a delivery all from your phone? Simply download the app from the App Store or Google Play by searching for 'Right Medicine' or you can also order from the website!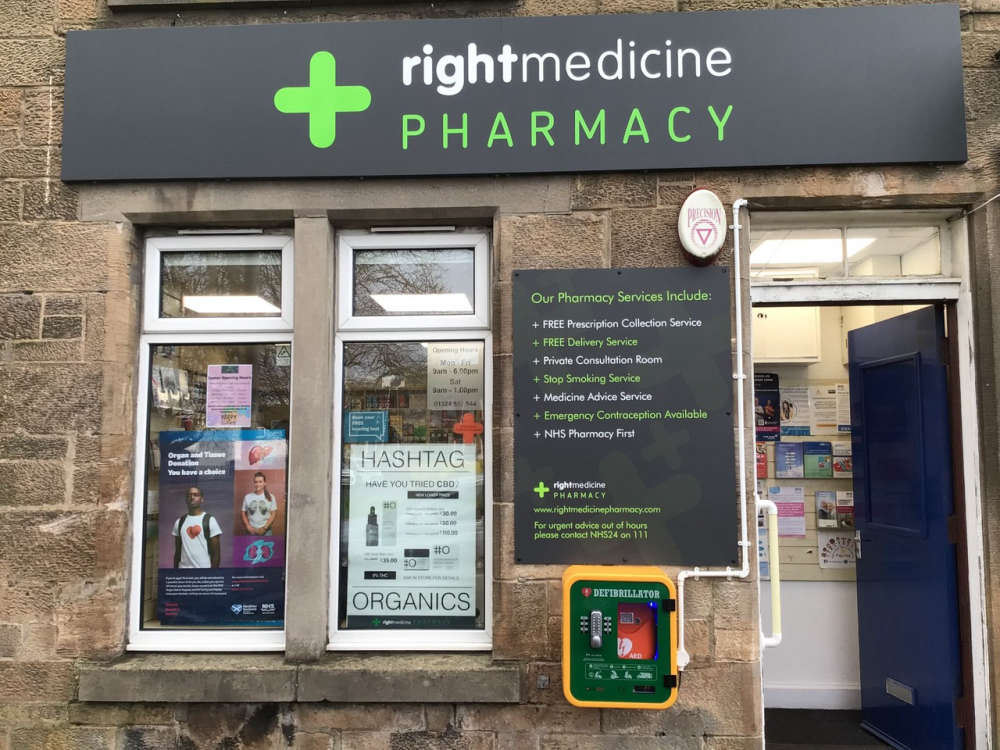 Do you have problems with your ears? Struggling to hear or a possible build up of wax? Right Medicine Pharmacy can help. They can prescribe for many everyday ailments such as urine infections, head lice, skin conditions and much more.
Think Pharmacy First, Think Right Medicine…treating your minor ailments without the need for an appointment plus collecting and delivering your prescriptions all for free from their eight pharmacies across the Forth Valley.
You can locate your nearest branch by clicking on the following link:
https://rightmedicinepharmacy.co.uk/pharmacy-locations/